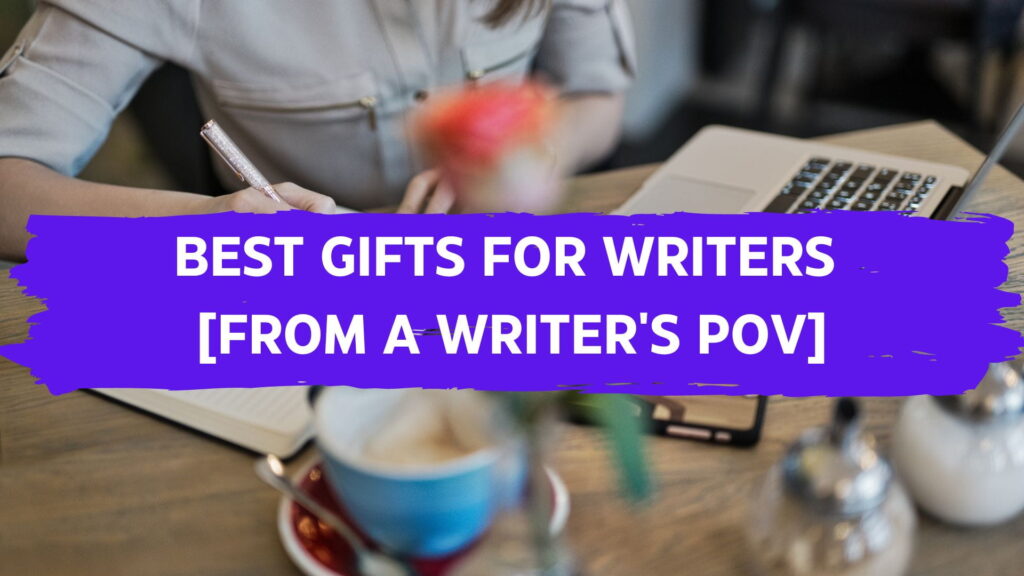 Are you looking for the best gifts for writers to give right now?
Look no further!
Being a writer myself, I have several other writer friends, and by surveying their thoughts (and mine, too), I have compiled a complete list of best gifts for writers in 2023.
I know writing is challenging and requires a lot of concentration, ideas, flow, and patience.
Therefore, if you plan to give a gift to a writer, here is the list of things we love the most.
However, personal preference can vary, so I recommend you to choose as per your choice.
But the good part is that we have a list of the best gift ideas.
So, let's begin:
The Best Gifts for Writers: 25 Special Gifts For Writers
If you Google, "What are the best gifts for writers in 2023?" Then you will be bombarded with thousands of ideas that may be irrelevant to the writers.
Therefore, from a writer's perspective, here are the top 25 gift ideas you can choose from.
1. MasterClass Subscription – The Best Gift For A Writer

Trust me when I say this:
As writers, we must keep learning from others to craft our stories better and more relevant to our audience.
And a gift that gives results lifelong is the irreplaceable gift you can give to your loved ones or your beloved writer.
So, what else better will be to give the gift of MasterClass?
I have already talked enough and shared my experience with MasterClass in my MasterClass review.
So, long story short, MasterClass has 180+ premium courses from the 'world's best' that writers can use to upskill themselves.
The best part?
MasterClass has got some of the best courses for writers:
I have completed the Margaret Atwood MasterClass, and I can't thank MasterClass enough for bringing this masterpiece.
I learned so much from that MasterClass that I even started completing my previous writing piece with confidence.
It is why my first recommendation for gifting a writer is the gift of MasterClass.
Don't worry if you don't know how to give MasterClass as a gift.
I have shared a detailed MasterClass gift guide in which you can give this excellent gift in just five minimum steps.
2. Books On Writing Or A New Kindle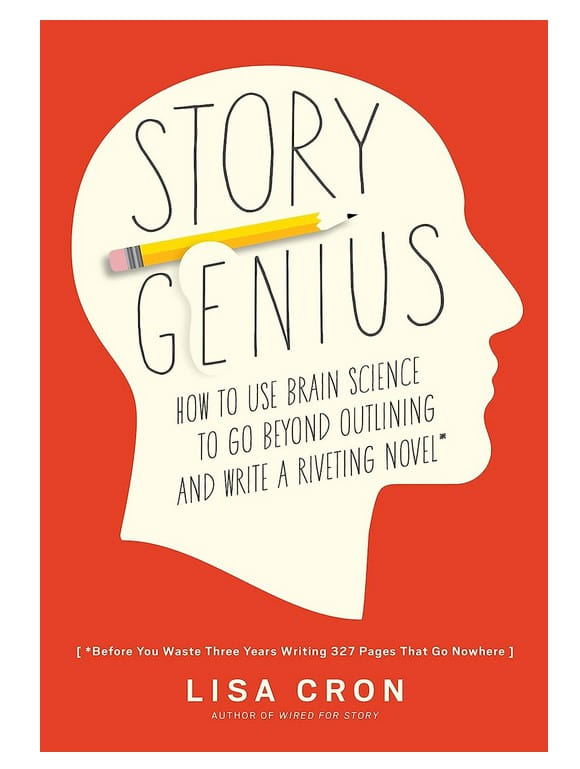 Just like online courses, writers love to read to upskill themselves.
Many writers prefer reading a lot about writing to improve their work.
Therefore, giving the gift of Books on writing is one of the best options for 2023.
Many popular books are made on writing for the writers, which are great gifts you can give.
Some of them include the following:
It is by the New York bestselling author Anne Lamott. And the book includes a lot of honesty, helpful guidance, and even laughter.
Therefore, it is my first recommendation for the book because it is an overall good package.
Another recommendation in the book category is Story Genius by Lisa Cron which tells a lot about storytelling strategies in writing.
For an aspiring writer who wants to develop or master the skill of writing craft or the art of storytelling, this book can guide you through.
However, if you don't want to be stuck between thoughts of whether or not your receiver will like the book, the best gift will be a Kindle.
The prepaid Kindle with an unlimited subscription will make your writer access all the books according to their choice.
It will be one of the best gifts for writers in 2023.
3. Fountain Pen With Ink

I know this might be the cliché option out there.
But even in this digital era, some writers love to pen their thoughts in an old-school way – on pen and paper.
As a writer, I agree that nothing is like a smooth pen gliding across a crisp sheet of paper.
Therefore, gifting a fountain pen with ink can be one of the best gifts for writers doesn't matter how technology-oriented we become.
Moreover, you can also pick a fountain pen collection from your local stationary shop or online store like Amazon to give to your writer friend.
4. Online Writing Courses
As I said earlier, writers must also upskill themselves through courses and workshops.
Therefore, gifting them online writing courses can be one of the best gifts.
Gifting online writing courses is also a convenient option if your budget doesn't allow you to give the gift of the whole course platform.
Hence, some of the popular courses for writers are:
One of the most popular courses on Udemy for writers is where Ex-Wall Street Journal Editor shares how to write with impeccable style.
One of the highest-rated online courses for writers is now available at a discount!
Gifting an online course to the writer is a gift with one of the highest returns on the investment.
5. Grammarly Subscription

Most writers now write on their laptops or computers in this digital era.
Even though software like MS Word and Google Docs offer basic spell-check, they don't offer in-depth checking of grammatical errors.
Also, they don't offer suggestions like tone, formality, sentence length, and other things that can enhance user readability and improve written content.
Therefore, when writing on digital software, Grammarly is a must-to-have tool.
It provides features like:
Detailed grammar check for the written content
Plagiarism checker with source
Tone suggestions for the written piece
And many more features
Trust me when I say this:
For a writer writing on software like MS Word, or Google Docs, Grammarly is a life-savior!
It provides feedback apart from spell-checking and makes your writing piece better for different levels of readers.
AI powers Grammarly and can also provide manual feedback if needed.
Therefore, purchasing a Grammarly Premium subscription for the writer is a gift that will help them a lot.
Get the receiver's email and choose how long you want the subscription, and you are done!
I can say with 100% confidence that your writer will love this gift for sure.
6. Back And Neck Massager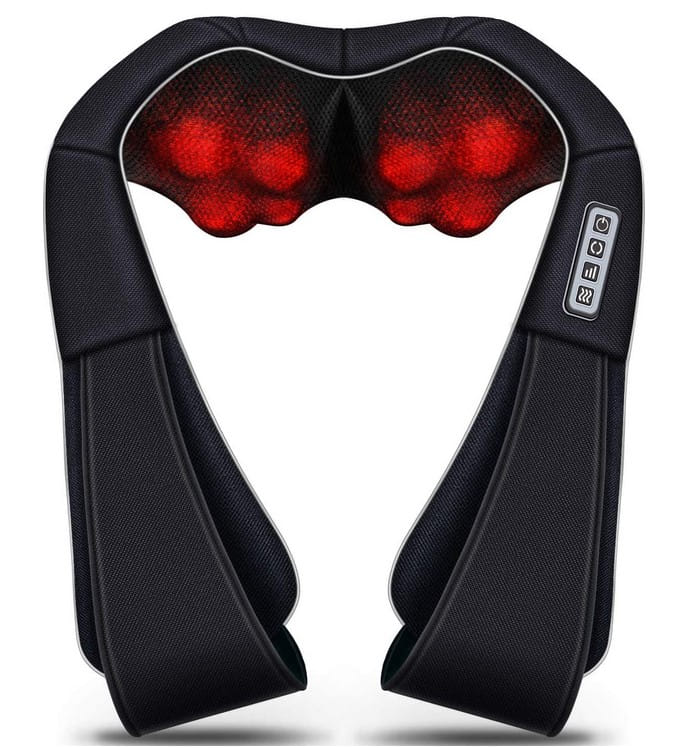 Writers spend a lot of time at the desk sitting for hours.
They remain hunched on the non-ergonomic desk for a long writing duration, which may cause shoulder and back tension.
You can help them remedy this problem by gifting a back and neck massager.
There are many options available for gifting a back and neck massager. Some are helpful as they can be used even while working.
Viktor Jurgen Shiatsu Neck And Back Massager is one of the most popular and helpful massagers you can gift to the writer.
However, another option, like InvoSpa Shiatsu Back Shoulder And Neck Massager, is supposed to be used while not doing any other activity.
It doesn't matter which massager you choose. It will surely provide comfort and relaxation to your appreciable writer.
7. Adjustable Standing Writer's Desk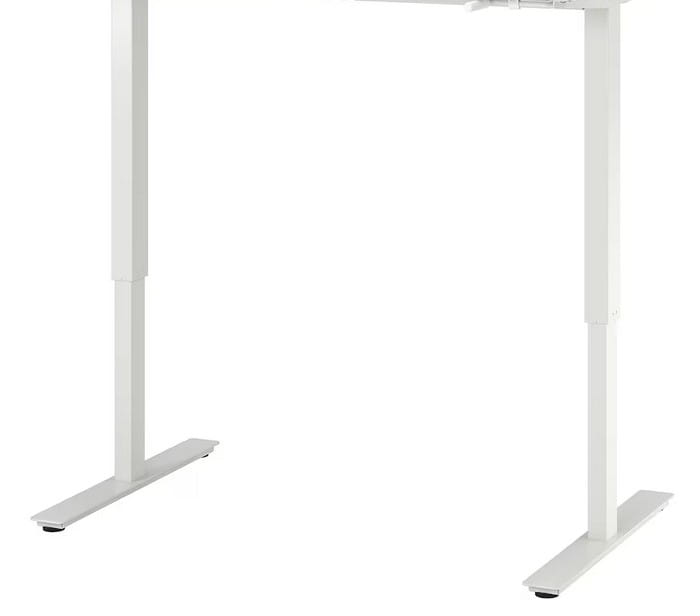 Spending too much time on the table requires regular body stretch and exercise to avoid any body pain in the long term.
Therefore, adjustable standing desks are made so that anybody working on the table can use this versatility to stand and sit accordingly.
And, as a writer, I can say this is a much-needed accessory for a writer working for hours while sitting on their desk.
A writer sits for hours to write a piece of work because they need total concentration and flow to write something good.
Therefore, you can gift your writer this adjustable standing desk, one of the best gifts for writers in 2023.
Many options are available in the standing desks, and you can choose as per your budget.
One of the great options for adjustable standing desks includes Ikea Trotten Standing Desk, which comes with manual adjustments.
And therefore, one can easily adjust the height as per need.
However, if your budget is low, you can also go with the Koupa Adjustable Height Standing desk, one of the best options, as it comes under just $100.
8. Audiobook Subscriptions

Audiobooks are pretty popular nowadays and are one of the best book alternatives.
It not only avoids the hassle of carrying books around but also gets you easy access to popular books in audio form anywhere you go.
You can listen on the go whenever you get some free time.
Therefore, gifting an audiobook subscription like Audible is a great option in 2023 because, in just one app, you are making them get access to thousands of books.
At your convenience, you can gift an Audible subscription of 1 month, three months, six months, or 12 months.
9. Meditation Apps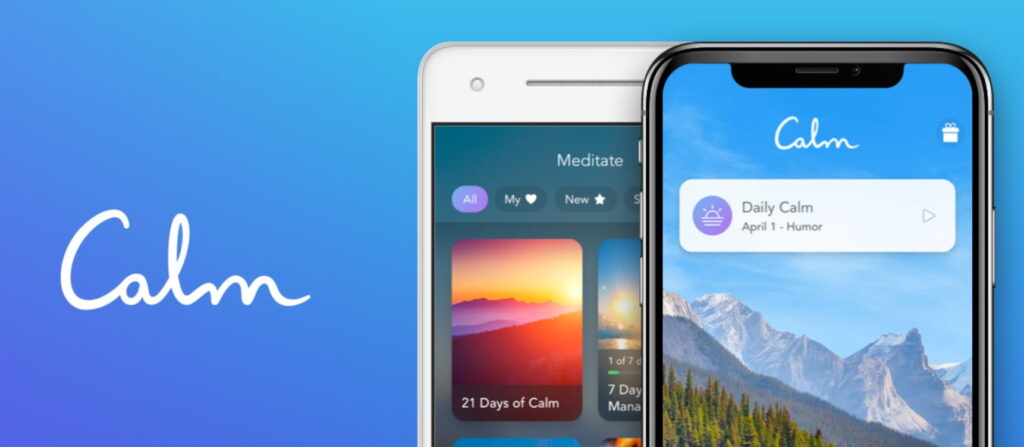 Along with physical health, mental health is essential, especially for creative work like writing.
And a writer needs a calmer and more relaxed mind while the writing process of their work.
Without focus, a writer cannot put in the best work. Therefore, activities like meditation can help one be more productive and do better.
Therefore, another gift idea for writers is giving subscriptions to the meditation apps like Calm or Headspace.
These are one of the best apps to get started with mediation.
Also, you get a free trial of these apps for one month before purchasing the subscription.
Monthly and yearly subscription options are available, which you can buy as a gift for the writer you want to give.
10. Luxury Pen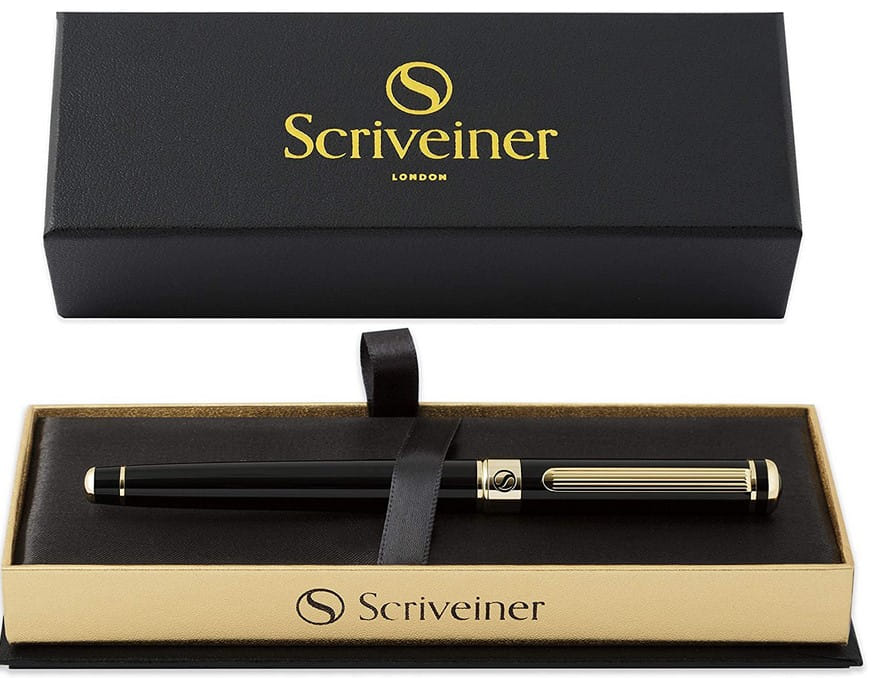 I have already mentioned a traditional kind of pen as a gift.
But if you want to splurge to stand out for your favorite writer, you can also gift them a luxury pen like Scriveiner Black Lacquer Rollerball Pen.
The pen feels luxurious when you hold it down for writing.
The build quality is so premium that it is undoubtedly one of the best gifts for writers that can stand out.
Finished in 24k gold, this pen is specially made for writers or anyone who loves writing with a pen.
The barrel and cap design is beautiful enough to catch anyone's eye and impress them.
It is a thoughtful gift that a writer can place in their office or workplace, which will remind them of you.
The best part?
This luxurious pen comes with a luxury presentation case, which is unique in itself.
If you want a 'stand-out' gift for a writer, gift this Luxury pen.
11. Fingerless Gloves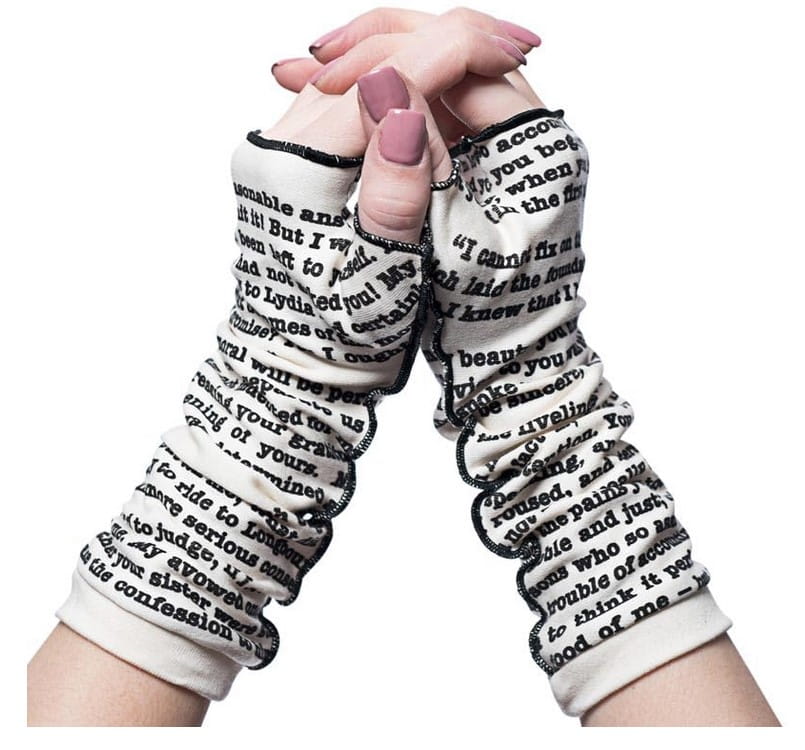 Moving the fingers and doing work like writing becomes challenging in winter, especially in the morning.
And as a writer, when some idea strikes, you never want to postpone it due to this.
Therefore, you can gift the creative writer these fingerless gloves to make them feel warm to keep blood and words flowing through the fingers.
This can be a great option if you want to give a gift that comes in use for a writer.
However, this gift idea also depends on your region's weather conditions.
But, during the winters, these gloves will help you become resilient against harsh cold weather conditions.
12. Bluetooth Headphones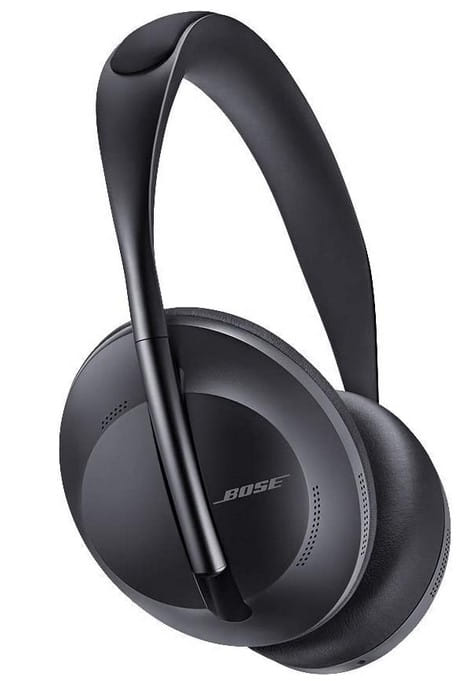 If you are a writer living with other family members, sometimes getting a silent writing space for your work becomes challenging.
Also, a writer can perform best only if there is complete focus along with the flow state.
And to maintain that, one need silence or at least something which can cut off from the surrounding to make them focus.
It is where noise-canceling headphones like Bose come in handy.
When canceling the outer noise, these headphones are one of the best (I have one).
That means it will easily cut off the wearer from the surrounding noise.
The best part?
It connects with Bluetooth; therefore, they don't have to worry about unruly wires.
Therefore, in 2023, if you want to give a writer the best gift, then Bose Noise Canceling Headphones will impress them.
However, if your budget is low, then you can also check out the Lanteso Wireless Earbuds, which are budget-friendly.
13. Gift Card To A Local Bookstore
Most writers love reading.
Therefore, gifting them a gift card to a local bookstore or library can surely bring a smile to their face.
Writers who love to read will never mind going to the nearest bookstore or library to find their favorite books.
Also, apart from the books, sometimes just visiting the indie store brings enough inspiration to a writer to develop new writing ideas or plots for their work.
With that being said, you can find the local bookstore from several online websites or on your own and plan for a gift card to that store to give to the writer.
14. Amazon Gift Card
Well, gifting an Amazon gift card is one of the easiest gifts for a writer.
Therefore, you can look for more options to stand out with your gift.
However, sometimes Amazon gift card is also helpful.
It is why you can also take it as an alternative to the local gift card in case you cannot locate any local bookstore or library and their gift card access.
You can easily give an eGift card from Amazon by filling up the recipient's email address and modifying the message for the gift.
The best part is that Amazon Gift Cards never expire or do not charge you any extra cost for this.
Therefore, the recipient can quickly redeem the gift card from the store online at Amazon.com or certain affiliated websites.
15. Smart Reusable Notebook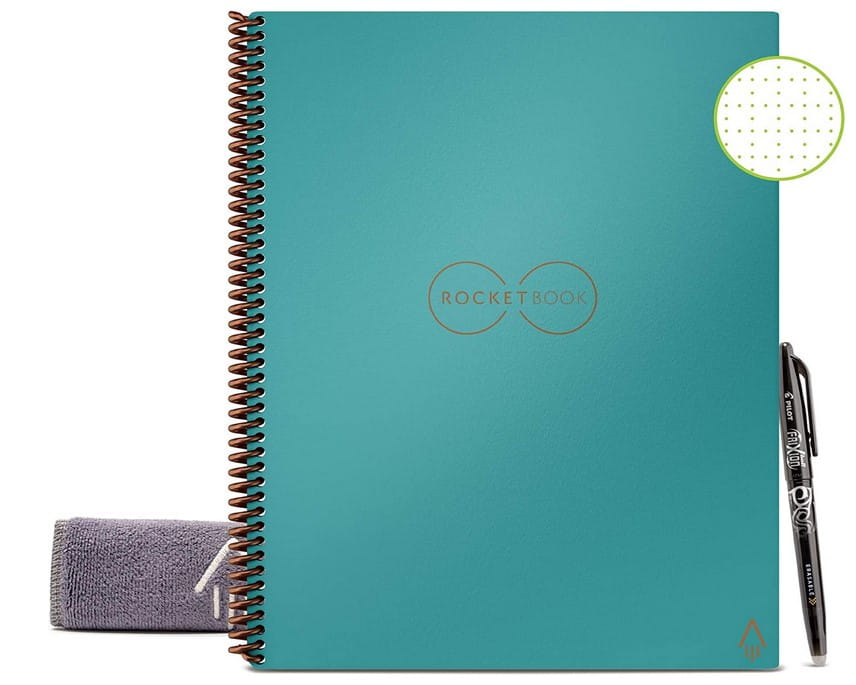 Writers love notebooks, but can you imagine how much paper the writer in your life will save if they can use a reusable notebook?
A lot!
It is where the Rocketbook Smart Reusable Notebook comes in as the best gift for a writer.
This smart reusable notebook lets creative writers jot down ideas on paper and transfer them to the digital platform to reuse the notebook repeatedly.
Once you transfer the written content, you can wipe the notebook to use it whenever needed.
Therefore, it is among the best gifts for aspiring writers in 2023.
The Rocketbook mobile application is freely available on Android and iOS. It lets you quickly transfer your handwritten notes to cloud storage services like Dropbox, Google Drive, or iCloud.
You can even email yourself as well.
The smart notebook comes with 32 pages of the dotted grid, one Pilot Frixion pen, and a cleaning cloth to wipe away the pen once you have transferred your notes.
That means your writer will surely love this gift as it is one of the most usable gifts you can give.
16. Games For Writers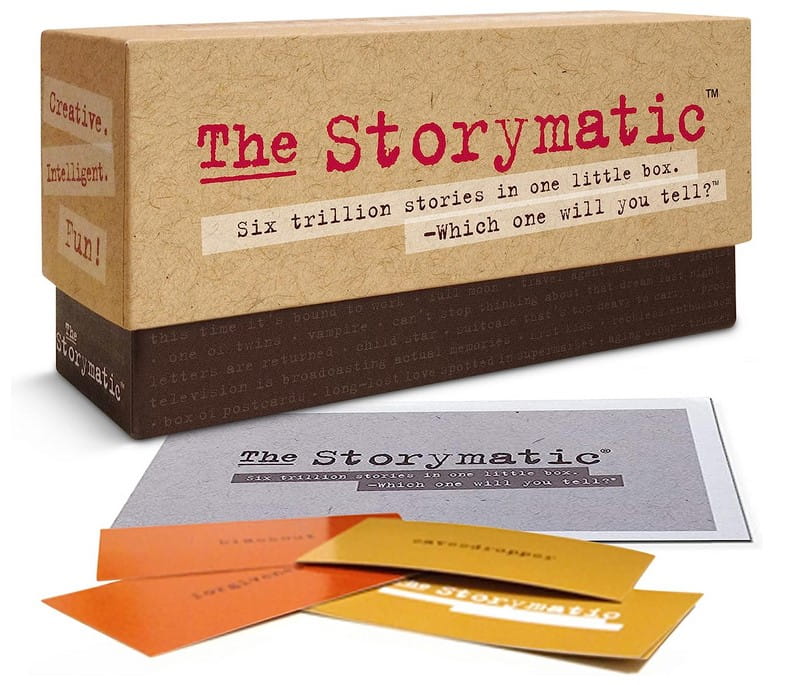 Writers also need some break.
Sometimes, after writing for hours, one needs a break to relax and have fun.
Thankfully, there are several games designed for writers specifically.
And, The Storymatic is one of them.
It is a beautiful game that claims to have one trillion stories in that little box.
The gameplay includes drawing a specific number of character cards and plot cards, which leads to drafting a story based on what they have.
The best part is that this game can work with many players. Also, it is a fun game that leads to some hilarious stories to share.
Similarly, another game designed for writers – Storymatic Synopsis– helps you craft a quick and short story differently.
This game gives you a card about a specific genre and general direction.
After that, you build a single sentence with some cards and get more question cards to let you build some synopsis of the story or summary.
It is a fun game which, upon playing, you will have a great time as a break between your working time.
Apart from this, there are many more options available, like Scrabble, etc. which you can choose as per your choice.
17. Domain Name For A New Writer Website
One of the most valuable gifts for a writer will be their blog which you can gift by giving them a domain name and hosting.
It will make them start a blog under their name.
You can purchase a domain name and hosting and directly present it as a gift so they can start posting their stories or blog.
Bluehost or GoDaddy makes it easy to get a domain name and hosting at the same place.
Even the best part is that the first-year cost for domain and hosting is way less. That means your investment in a domain name gift will not be costly compared to the other gifts.
You can start with just $12/year for the domain name.
If you plan this as a gift, I suggest buying a domain under your writer's name.
For example, if the writer's name is Samuel Miller, you can gift a domain name like SamuelMiller.Com or SamuelWrites.Com.
It will make the gift more personalized for the recipient.
BUY DOMAIN AND HOSTING ON GODADDY
18. Coffee Mug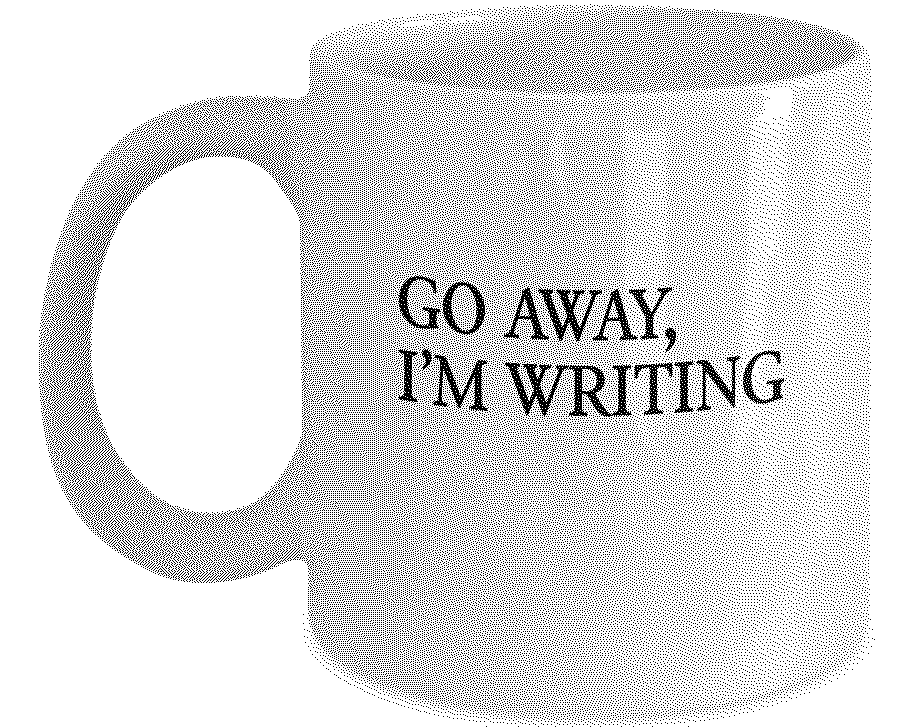 The coffee mug is a cliché idea but indeed works if the writer in your life is a coffee lover.
Also, just like any card game, one may need a coffee break for a break.
It is where you can place your gift idea perfectly by gifting a coffee mug.
You can even give a coffee mug specially made for writers, as shown in the picture above.
You can even gift the writer an inspirational quote coffee mug, which they will surely love.
GIFT A COFFEE MUG TO YOUR WRITER
19. Blue Light Blocking Glasses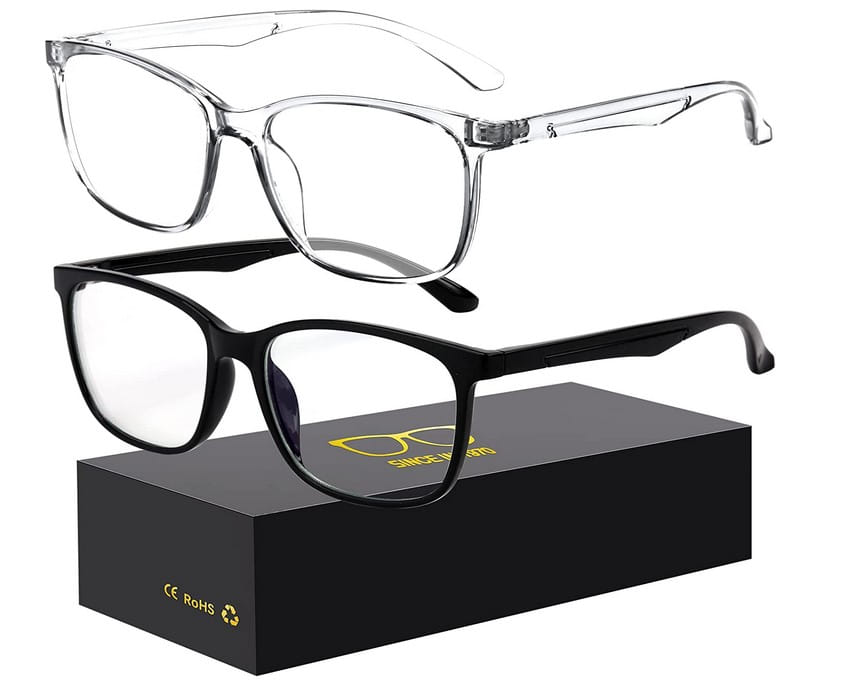 If the writer works for hours on the desk before the laptop or desktop, you might need to gift them blue light-blocking glasses.
It doesn't matter what you write. If you are sitting for hours in front of a screen, then it may cause strain in your eyes and headaches as well.
Therefore, blue light-blocking glasses can help reduce eye strain by blocking the blue lights from the screen.
By filtering out the blue light, the eyes are less strained, and the wearer can sit for longer hours.
Therefore, it is a practical gift that will be useful and increase productivity.
If you are looking for a gift that provides comfort and helps increase productivity, then these blue light-blocking glasses are worth considering.
GIFT BLUE LIGHT BLOCKING GLASSES
20. A Starbucks Gift Card
Giving a gift card is always a safe option if you are unsure what to gift.
Just like an Amazon gift card, you can also give a Starbucks gift card to your writer if they love coffee.
It will work like a break-time savior.
Writers usually work hours to make a story; therefore, this Starbucks gift card will be the most useful for getting a coffee break when tired.
So, give your writer a Starbucks gift card and make them happy.
21. Writer's Clock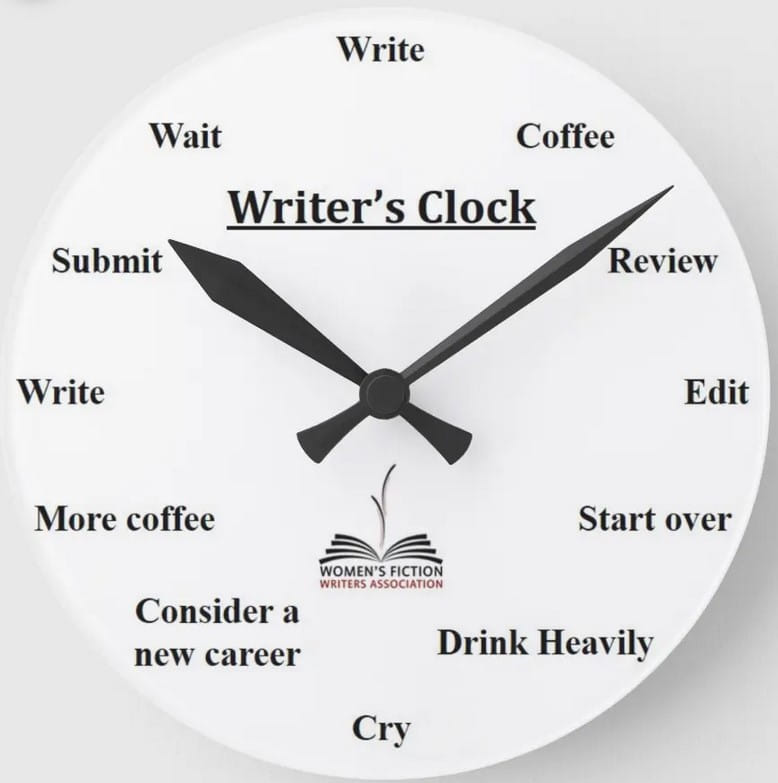 One of the classiest gifts is a writer's clock.
You can buy a humorous writer's clock like this one which has each hour labeled with a task.
The clock will be able to tell the time and remind the writer to work specifically on that time.
Giving a writer's clock is an excellent option if you plan to give a decent gift that comes under the functional category.
22. The Writer's Toolbox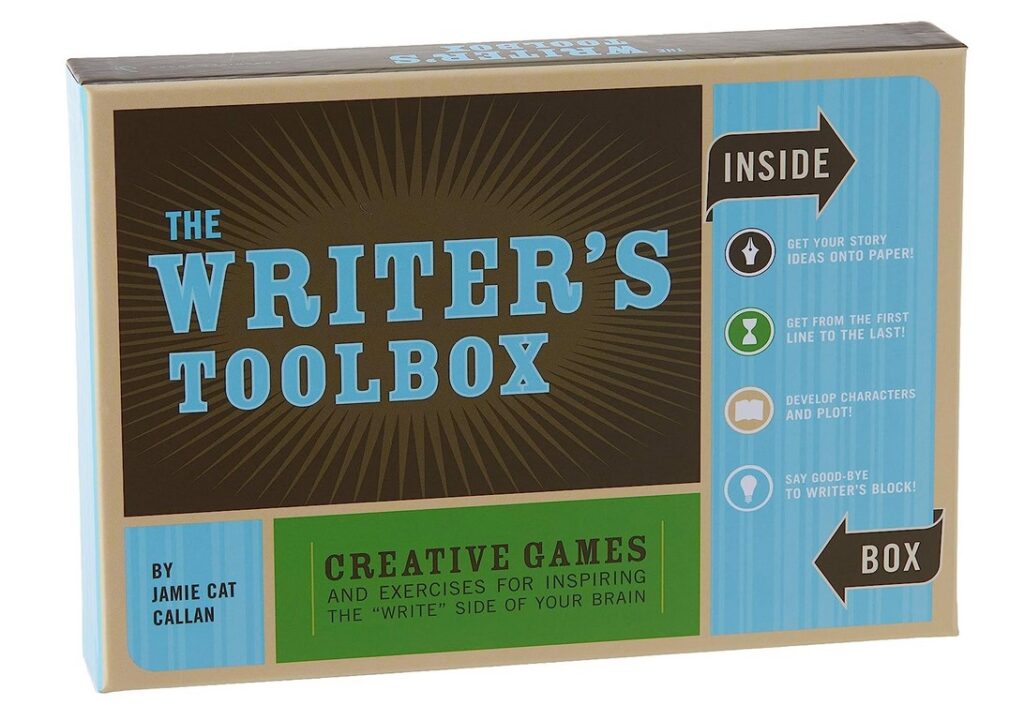 Writers everywhere are familiar with writer's block; therefore, you can save your writer from this situation by giving this gift.
The Writer's Toolbox is the gift you can give to the writer in your life, explicitly designed to boost creativity.
It will help the writer in your life to move on with the story they are stuck in.
The toolbox includes 60 exercises, games, prompts, and more to make your writer finish the story.
To help the writer in the time of need, give this gift!
23. Office Supply Storage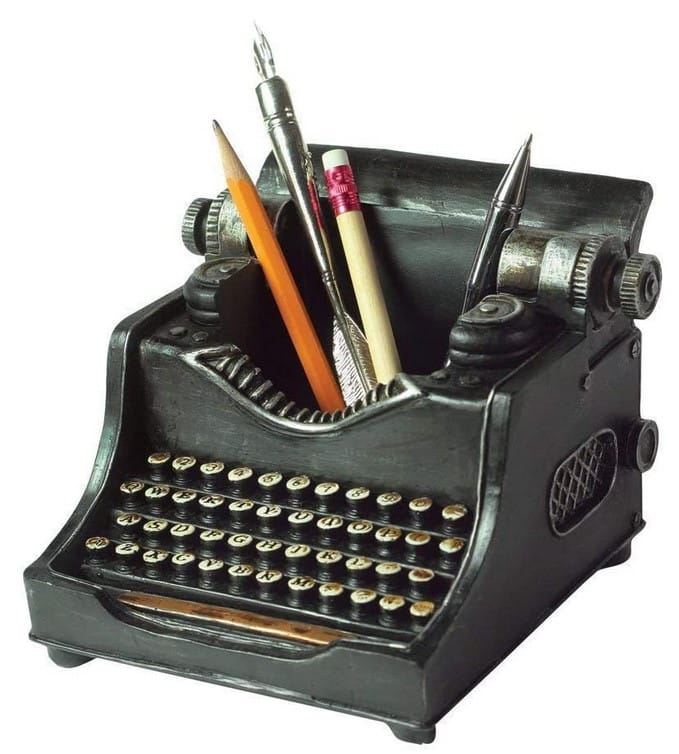 This gift will help your writer keep their pens, posts, and supplies organized on their table.
It is one of the valuable gifts that will help your writer to keep things close and organized.
The gift is a library book desk organizer or Hemingway typewriter pencil cup, a classic option and organizer tool.
One can surely keep it as a decorative and valuable tool in their office.
Bonus Gift Idea 1: Writer Emergency Pack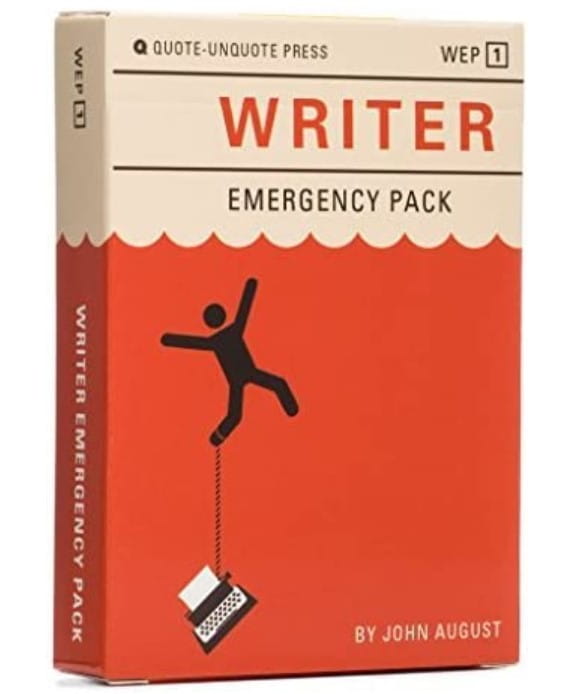 This Writer Emergency Pack is another great gift to help your writer from writer's block.
This pack is similar to the writer's toolbox but is more geared toward providing writers with almost everything they might need to finish the story.
There are 52 cards in the deck, which includes a variety of different writing prompts which helps the writer to get out of writer's block.
The cards focus more on topics related to different storylines, characters, and conflicts.
The card is everything a writer may need during the dry stage of their creativity.
It helps them to get started again.
The best part?
The ideas through cards are not abstract concepts. Instead, they are narrowed-down ideas that help the writer take action immediately.
Therefore, by gifting this emergency pack, you can surely help the writer in your life to move on quickly when they get stuck.
Bonus Gift Idea 2: Aqua Notes, The Waterproof Notepad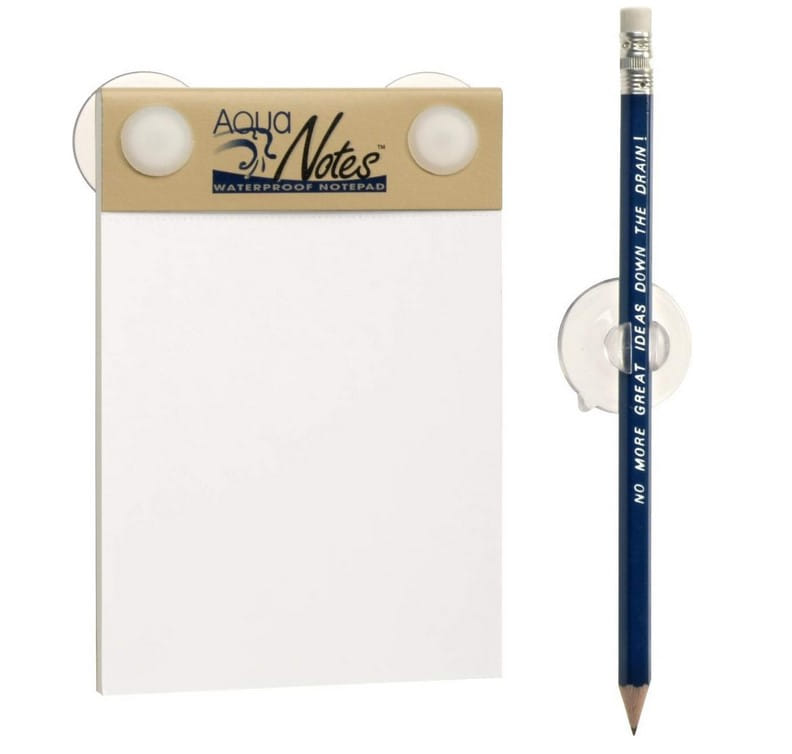 Aqua notes are a unique gift to help writers catch their shower thoughts and story ideas!
These waterproof notes can even help the writer in your life to grab ideas before getting out of their shower.
The 40-page notepad is entirely waterproof and can be used in the shower or rain.
This gift is unique and valuable, which can surely impress the recipient.
FAQs About Gift For Writers
What is the best gift you can give to a writer?
There are several best gifts for writers, but it depends upon what your writer likes or uses.

For instance, if your writer sits long, you can gift a neck massager to help them relax.

Similarly, there are many more gift ideas that you can choose as per your budget and choice.
What should every writer own?
It can vary according to different writers, but I believe every writer should have a waterproof pen and notebook which they can carry around.

And whenever any idea comes to mind, they can quickly put that on the notebook while the waterproof feature will make it more resilient towards damage.
What does every writer need on their desk?
There are many things a writer needs on their desk.

Starting from a desk digital clock to keep track of time to a coffee mug or pen and notebook along with inspirational photos and quotes are some things that one might want to keep on their desk.
What can writers do for a living?
Writers and authors, apart from publishing their own short stories or book, can also perform research to bring out their authentic details.

Furthermore, writers also develop content for various media, advertisements, blogs, literary magazines, plays, and even television scripts.

Some writers or authors also bring out their writing courses or start creating content on social media.
Give The Gift That You Feel Right!
Looking for the best gift for writers is not tough if you know what your writer will love the most or at least you know about their hobbies.
Writers will love anything related to writing.
And these ideas will help you choose the perfect gift for the book lover, the writer.
Some gifts, like MasterClass subscriptions or online courses, are more like endless gifts.
Other gifts like a neck massager and headphones will help ease their work.
Either way, you can choose anything and make the writer in your life happy.
Now, you have a great collection of gift ideas for writers.
However, remember that the best gifts come from the heart, so choose what your instincts say, and your writer will surely love that.