In this Emily Morse MasterClass review, I'll explain what I learned from this course and whether it is worth taking.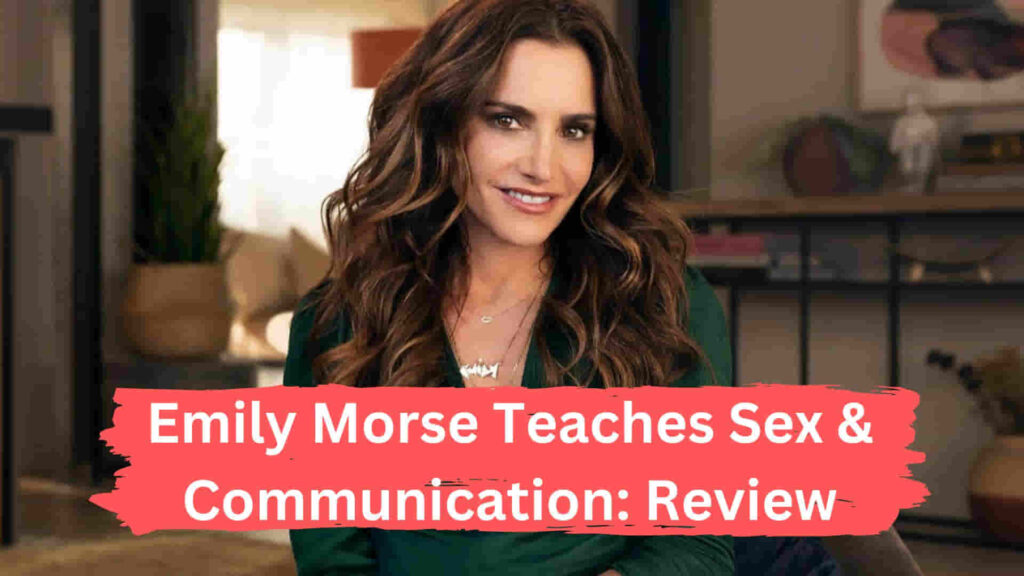 We all are grownups here and can agree on this:
Sex is not all about penetration!
For a fulfilling pleasurable intimacy, many more things are essential.
And communication is one of the parts that play a vital role.
However, even before discussing techniques to improve intimacy, it is much more important to talk about sex comfortably.
And that's what the goal of Emily Morse's MasterClass is.
Emily Morse Teaches Sex and Communication in her MasterClass to "liberate the conversation" around sex.
Because it is still something very uncomfortable to so many people.
Also, she describes how you can improve your sex life through communicating with your partner, and much more techniques are revealed in her latest MasterClass.
So, be with me as I unfold this MasterClass course and finally take on if this MasterClass is worth taking for you.
Let's begin:
A Quick Emily Morse's MasterClass Review
In a hurry? Here's a sneak peek into my detailed review:
What you'll learn: Communicating your desires for what you need, discovering new sexual adventures, and normalizing the conversation around sex.
Course duration: 1 hour 52 minutes divided into 7 video lessons
Best pairs with: Matthew Walker Teaches The Science Of Better Sleep, RuPaul Teaches Self-Expression and Authenticity, Joe Holder Teaches Fitness And Wellness Fundamentals
Course rating: 4.5/5.0
Recommendation: I recommend this MasterClass to anybody who wants to be more comfortable with sex talks with their partner or wants to better up their sex life through communicating their desires and discovering new sexual adventures. It's a 10/10 course for those looking for a guide on better sexual life.
Get Emily Morse MasterClass Now
About Emily Morse
Emily Morse is a sex therapist and got her certificate as a doctor in human sexuality from the Institute for Advanced Study of Human Sexuality.
And she has been working for over 18 years, making her the best-selling author of Hot Sex: 200 Things You Can Try Tonight! and a successful media personality.
According to Emily's website, she is on a mission 'to liberate the conversation about sex and pleasure.'
Emily also hosts the famous and long-running podcast Sex With Emily.
For over a half-decade, she's been writing and talking about sex which has even made her featured in The New York Times, Forbes, and many other platforms like Cosmopolitan, Bustle, and Men's Health.
How Much Does Emily Morse's MasterClass Cost?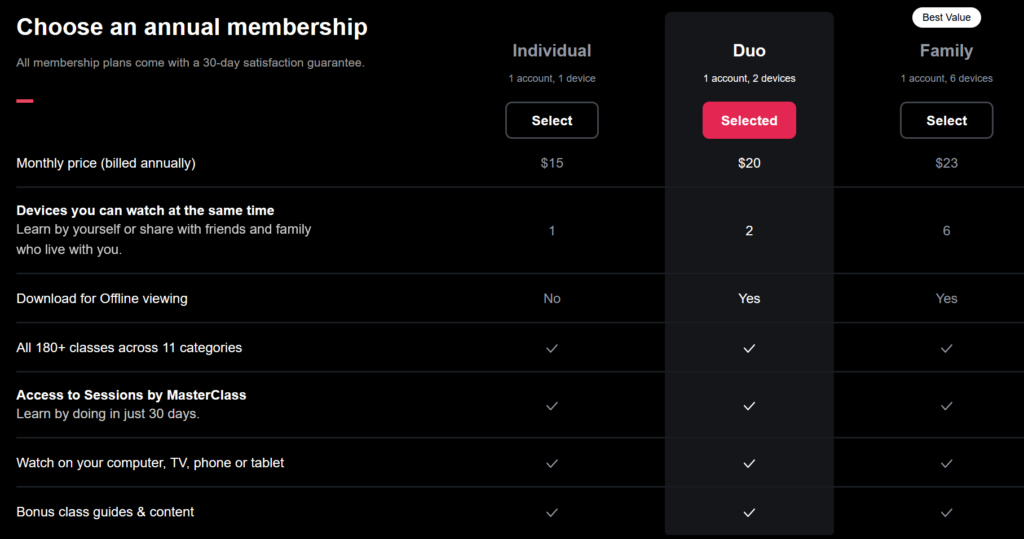 Before I dive deep into Emily's MasterClass review, let's learn about the pricing first.
The cost of this MasterClass comes is not individual. It comes with a MasterClass membership.
Fortunately, there are three-tier plans, so you can choose one that fits the best to your needs.
The three-tier MasterClass plans are:
Individual
Duo
Family
I have already talked in detail about MasterClass's cost, but let's have a quick overview of the plans.
Individual MasterClass Plan
It is best suited to individual learners (as the name implies).
The Individual plan (formerly known as the Standard plan) costs $180 annually, an average of $15 monthly.
If you are an avid learner, then with just a $15 per month cost, you get access to:
180+ premium courses from the world's best
Exclusive supplementary workbook with every course
Community of learners
However, you can learn more about the specific features you get in each plan in my detailed MasterClass cost guide.
MasterClass Duo Plan
The duo plan costs higher than the Individual plan – $240 per year.
But it also gets you higher features like:
You can download the course videos for offline viewing
Access MasterClass courses on two different devices simultaneously
And all the features that you get in the Individual plan
MasterClass Family Plan
If you want to get MasterClass access on up to six different devices, then the Family plan of MasterClass (formerly known as the Premium plan) is the best for you.
It costs $276 per year, which is $23 per month if you are an avid learner.
The main feature of this plan is that you can access MasterClass courses on up to six different devices under one account.
That means it is suitable for friends or learners who want to get the subscription in bulk.
What Does This MasterClass Promise?
Now, we are going to break down Emily Morse's MasterClass.
Therefore, it is time to know what this MasterClass promise so that you can build your expectations according to that.
Though I will unfold whether or not this MasterClass keeps its promises after the review (if you love spoilers, you can skip ahead).
So, first of all, this MasterClass is not going to make you a sex goddess or reveal something that you might not know already.
Instead, you will be more vocal about your sex life and comfortable discussing what you need to build a pleasure-focused sex life.
She says pleasure is your birthright, and it's time to talk more about sex.
Also, you will explore and discover more adventurous ways as you communicate with your partner.
This is what you should expect while enrolling in this MasterClass.
However, it will now unfold whether or not this MasterClass keeps its promises.
Emily Morse MasterClass Review: A Complete Breakdown
Emily Morse MasterClass is one of the shortest courses I have attended on MasterClass.
However, there's a plus point as well.
You can complete the course instantly within a single day.
About The Structure Of The Class
Being an online course for just 2 hours, it allows you to have the freedom to complete this course even on your busiest days.
With just 5 to 10 minutes of average video length, you can give just 10 minutes out of your busy schedule to learn.

However, I completed the course in a single day.
Once you enroll for this MasterClass, the course's curriculum is as follows.
Curriculum:
Meet Your Instructor
Asking for What You Want
Take Control of Your Orgasm
The Power of Mindful Masturbation
Keeping Desire Alive
Practicing Consent and Safer Sex
Fun Ideas to Enhance Your Sex Life
This MasterClass has one of the shortest curriculums and completes in just 2 hours, which is perfect according to me as per a quick course pov.
However, you can even watch the lessons at 1.5x to save time further.
What Does This MasterClass Have?
Just like most MasterClass courses, Emily Morse MasterClass also has three main components:
Video Lessons
Supplementary Workbook
The Community Page
I have already shared how the curriculum will follow once you are in this MasterClass.
Now let's look at the video lessons and what it has for you.
Video Lessons Review
If you are looking just tips to boost and spice up things in your bed, jump to lesson number 7.
But if you have enough patience to learn the real art of a healthy sexual life, I recommend watching each lesson at an average speed.
You can even take notes on the MasterClass interface's side panel (though I didn't make it there, in case you want to).
Once you start the course, Emily will make you feel comfortable being more vocal about what you want.
And as you go through the classes, you will have multiple learnings in your hand.
However, as this is one of the shortest courses, there is no particular order, which is a must to follow.
You can pick and start from anywhere in the lesson, and you will find some informative topics Emily discusses.
For instance, lesson 6 is one of the most informative parts I found, where Emily talked about practicing consent and safer sex.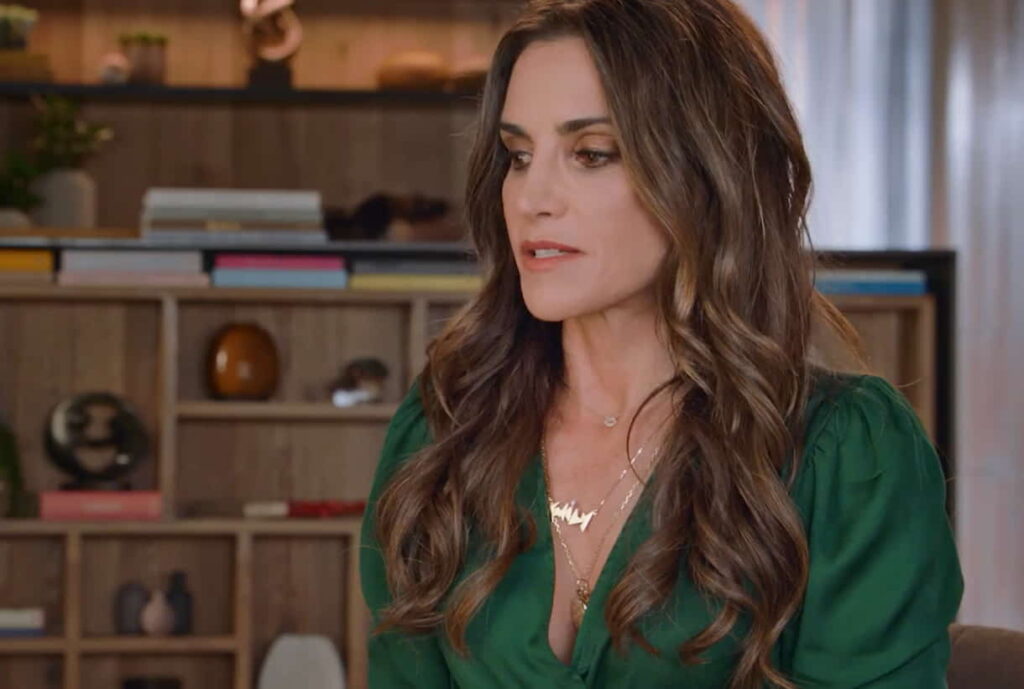 And this lesson is something that every adult should also listen to and follow.
Similarly, there are many instances in the course that you will find mind-blowing.
Also, it is quite possible that at some point, you might also feel like, "Hey! I already know that."
But the primary goal of this course is that Emily wants you to be aware of yourself and your needs.
Be vocal and comfortable when it comes to sex.
The lesson ends with some fun ideas where Emily discusses how you can enhance your sexual life after explaining how to practice consent and safer sex.
Supplementary Workbook Review
As the video is relatively shorter, the additional supplementary material in this course is also relatively short – just 16 pages.
But I found that's okay because the video lessons are pretty quick. So, I can't complain.
However, the good part about the workbook is that it contains more information besides the video lessons.
For instance, "What They Don't Teach You in Sex Ed" is one of the sections in the workbook which is quite informative.
Following the workbook after the video lessons will add the finishing touch to the learning.
The Community Page Review
The community page for Emily Morse MasterClass is not active, though (apart from that one discussion).
However, the good thing is that you get a page where you can interact with other peer learners.
You can even ask your questions, doubts and seek feedback from the other learners.
So, indeed it is a plus point for the course. And you get the community page for all the courses available on MasterClass.
Does This MasterClass Stand On Its Promises?
In short: Yes!
In long, hear me out:
This MasterClass promises to make you more comfortable around the conversation of sex.
It also promises to make you more mature with your thoughts and accept what you need and ask for it, while in the end, you get to learn some tips for enhancing your sexual life.
After completing this course, I can confidently say that this course keeps its promises and delivers what you expect from it.
However, as I've said, you should have the right expectations from this course. Only then can you get the most out of it?
Is Emily Morse MasterClass Worth It?
Yes.
Let me explain:
If you are celibate, then this course is not for you.
However, if you are a couple or looking to enhance your sex life or struggle to talk about sex, then this course is a 'gem' for you.
Thanks to Emily, who is already so confident and comfortable that she also makes you comfortable.
And her candid way of instructing makes you go with the course even more smoothly while learning a lot from her.
If you follow the instructions maturely, you can see improvement in your sexual life.
At least, you will be more comfortable with sex talks which still many people are not.
Overall, the learnings are practical, and Emily intends to teach about pleasure and the things around it.
If you find yourself in the abovementioned category, this course is 100% worth taking.
What I Learned From This MasterClass: 3 Takeaways
Even with the shorter duration of the course, this MasterClass brings so much value and learning.
For instance, Emily explains how you are responsible for your own pleasure and better sex lives with your partner.
She also calls out the "mindful masturbation keeping desire" in her course, which only she, as a sex educator, teaches so well and candidly.
However, to summarize, here are the five key takeaways that I took from this MasterClass:
1. The Three T's of Communication
Dr. Emily acknowledges that conversations around sex are awkward. And therefore, to help, she shares the three T's of communication.
For example, you can talk about it on a walk or road trip if you feel nervous or uncomfortable.
In that way, you can easily upfront without maintaining eye contact.
She even emphasizes having a conversation with a curious, open-minded perspective.
2. Anticipation is the key.
Isn't it satisfying and fantastic when the music drops after a build-up?
Similarly, to keep your sexual energy and arousal throughout the day, teasing your partner with anticipation can work fantastically.
3. There are more than a million nerve endings stimulated while kissing
Pros And Cons Of Emily Morse MasterClass
There are always some pros and cons when you do something. And with this course, there are certain pros and cons which you can have an overview of right now.
Pros:
Learn about sex and communication from a doctor and expert for healthy sex life
Be more comfortable with conversations around sex
Tips to enhance your sexual life
Practical learnings which are not taught in sex education
Easy to grasp
Cons:
The short duration of the course
Some people may not agree with the specific perspectives of Dr. Emily
You can also have a quick sneak peek into this MasterClass by watching the trailer here:
My Favorite Quotes From Emily Morse's MasterClass
"Sometimes we think that we want sex, but what we crave is intimacy. And intimacy is when we are truly our open, vulnerable, authentic selves with somebody else."
Emily Morse MasterClass: Lesson 5 – Keeping Desire Alive
"You are responsible for your orgasm, and I'm responsible for my orgasm. And it is not about your partner giving you an orgasm."
Emily Morse MasterClass: Lesson 3 – Take Control of Your Orgasm
"Kissing is underrated."
Emily Morse MasterClass: Lesson 5 – Keeping Desire Alive
Things That Can Improve In Emily Morse MasterClass
Though there are very few instances where I usually keep this section because most of the courses on MasterClass already have so much perfection.
And until you pick nitty-gritty details, there is less likely to have something to complain about MasterClass courses.
However, with Emily Morse MasterClass, I found certain things that can be improved.
But that's my take; it can be perfect for you.
Course Structure
The course duration is short, which is perfect for the type of courses MasterClass has.
Even though the whole curriculum is excellent for what this course promises, I feel there could have been more video lessons or learnings.
FAQs
What kind of doctor is Emily Morse?
According to her website, Emily Morse is a doctor of Human Sexuality, and she got her certificate in human sexuality from the Institute for Advanced Study of Human Sexuality.
Is Emily Morse's MasterClass worth the money?
Yes, 100%. If you struggle to talk about sex and are uncomfortable with your partner or someone who wants to improve their sexual life, this MasterClass is for you.
Does Emily Morse have a Ph.D.?
Emily Morse has a certificate as a doctor, and she also holds two bachelor's degrees.
How long are MasterClass lessons?
MasterClass lessons are usually 5 to 20 minutes long for each video lesson.

Similarly, Emily Morse MasterClass has an average video lesson of 5 to 10 minutes in length with a total runtime of 1 hour 52 minutes.

The whole course is divided into 7 video sections.
How much is MasterClass?
MasterClass has divided its subscription plan into three categories, which I have discussed in detail in my MasterClass cost guide.

However, the individual plan costs $180 per year, the duo plan costs $240 per year, and the family plan costs $276 per year.
Do I Recommend This MasterClass?
At the end of Emily Morse's MasterClass review, I recommend this course to anyone finding sex quite intimidating.
One who is not comfortable when it comes to sex conversation and also one who wants to spice up things in bed with their partner.
However, don't expect too much from the class because the course is not solely dedicated to 'how to improve sex or spice up sex life'; instead, it is more about 'sex and communication,' which will eventually help enhance your sexual life.