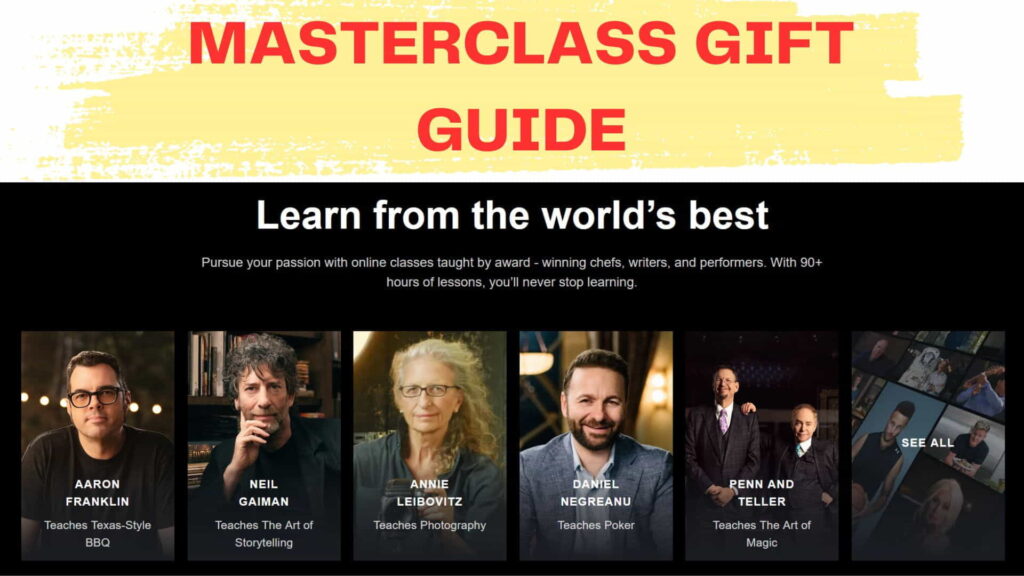 Planning to give something special yet valuable gift that keeps on giving to your loved one?
Gift MasterClass subscription!
MasterClass is the perfect gift you can give your loved one this year.
Two reasons:
Get to learn from the world's best in nearly all things around
Your special one will love the gift (especially if they are an avid learner)
So, in today's guide, I'll tell you, in five quick steps, how to give MasterClass Subscription as a gift.
Also, find a detailed guide on how your special one can redeem your gift and my view on if a MasterClass gift is worth giving.
So, let's begin, shall we?
Can You Give MasterClass Subscription As A Gift?
Yes, you can gift a MasterClass subscription as a gift!
Earlier, MasterClass offered two options to give MasterClass as a gift.
Give MasterClass all-access pass
Give MasterClass individual class as a gift
However, as of now, MasterClass does not offer the option of gifting individual MasterClass courses.
Therefore, you can only gift the all-access pass by choosing from various plans.
Below, I'll be showing you how to gift an all-access pass to MasterClass as a gift.
5 Easy Steps To Purchase A Masterclass Gift Card And Give As A Gift
Purchasing and giving MasterClass subscription gifts is easy.
I have divided it step by step guide into five easy steps you can follow.
Step 1:
For gifting an all-access pass, click on the link below.
CLICK TO VISIT MASTERCLASS GIFT PAGE
Step 2:
Now, the web page that you will arrive will look like this: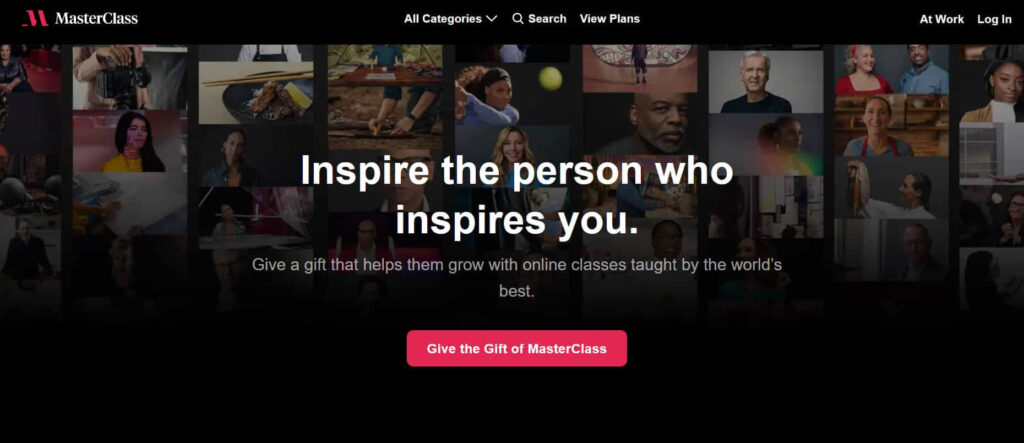 Click on the pink button, "Give The Gift Of MasterClass."
Step 3:
After clicking the prompted button, you will get to the Choose an annual membership plan page.
There will be three plans listed:
Individual Plan
Duo Plan
Family Plan
Remember that, previously, these plans were named Standard, Plus, and Premium.
Now, they are changed to the list mentioned above.
You can select the plan as per your gifting idea. Let's say you are choosing the Individual Plan.
After selecting the membership, click on the continue button.
Step 4:
If you haven't already logged into your account on MasterClass, you will be prompted to log in.
You can enter your e-mail address or sign up with Google or Facebook.
Step 5:
Once you have signed up or logged in, you will land on the gifting page.
You will find a form asking you to enter the gift recipient's name, e-mail address, and an optional gift message there.
You can skip the optional gift message, but I recommend filling that in to personalize this gift even more. s
After filling out these details, you will have two options to send this gift:
Send immediately
Send on the date
As you might already have guessed, sending immediately delivers the MasterClass gift instantly as you click on continue and proceed.
However, if you click the send-on-date button, you will be asked to enter a date.
The date asked can be anything from your loved one's birthday to a special occasion like Christmas Day or the start of summer break (if you want to give this gift for learning only).
After choosing it, click the continue button and complete the checkout.
Hurrah! You have successfully purchased a gift card!
Now, this gift will be delivered to the entered e-mail address of the recipient on the selected date.
This is how you purchase a MasterClass gift card and give it as a gift.
How Does My Gift Recipient Redeem a Gift?
Redeeming MasterClass gifts is way easier.
You have already filled out a form entering the recipient's e-mail address and name with an optional message.
The MasterClass gift cards will be delivered to the mentioned e-mail address when you purchase the gift card.
The recipient will receive an e-mail with a link saying "Activate Gift."
Quick Note: If your recipient has a Gmail address, they might need to check the 'Promotions' folder.
When they click on the mentioned link (Activate Gift), they will be prompted to create an account or log into an existing one.
Once they create their account or log in successfully through the link, they will be greeted with a welcome page.
It will confirm that the recipient has activated the gift.
Now, they can access all the best online courses on MasterClass for free!
Important Notes For MasterClass Gift
Here are certain things that you should know when giving a MasterClass gift.
When redeeming the MasterClass gift, the receiver must enter a valid credit card for auto-renewal. It is applicable when you didn't select to renew your card. You will also have the option to remove the card from your account at any time.
If you purchase a MasterClass subscription outside the promotions, the recipient's year of access will begin when they activate their gift.
As there is no individual class gift so, all plans of MasterClass come with unlimited access to all the online courses.
How To Edit/Change Your Gift Details?
After purchasing the MasterClass gift successfully, what if:
You might want to change the gift recipient or delivery time.
What if you need to resend the gift?
What if you want to know if your gift has been redeemed?
Don't worry! It is very easy to do.
Here's how:
All you need to do is to log into your MasterClass account (from which you have purchased the gift) and then click on the Menu icon in the top right corner.
Now, you will have a drop-down menu with several options. You have to click on the Gifts option.
Here, in this section, you will find the gift managing portal.
You can find all the MasterClass gifts you might have given to date.
Now, find your recent gift that you want to edit.
Click on the Edit link on the right side.
You can make necessary changes, such as the delivery date or the recipient's e-mail address.
After making the changes that you want, you can click on the Save And Resend Gift button.
Your gift will be resent to the mentioned or edited e-mail address.
On the gift portal, you will find a column titled "Order Status."
Here, you can check if your gift is delivered or redeemed.
Once the recipient activates the gift, the "Delivered" status will be changed to "Redeemed."
Pro Tip: In the same gift portal, you will find the Print option, allowing you to print the gift with a QR code that links to the MasterClass gift. You can also directly hand this to your recipient to access the present.
MasterClass Gift: Ideas, Cost & How It Works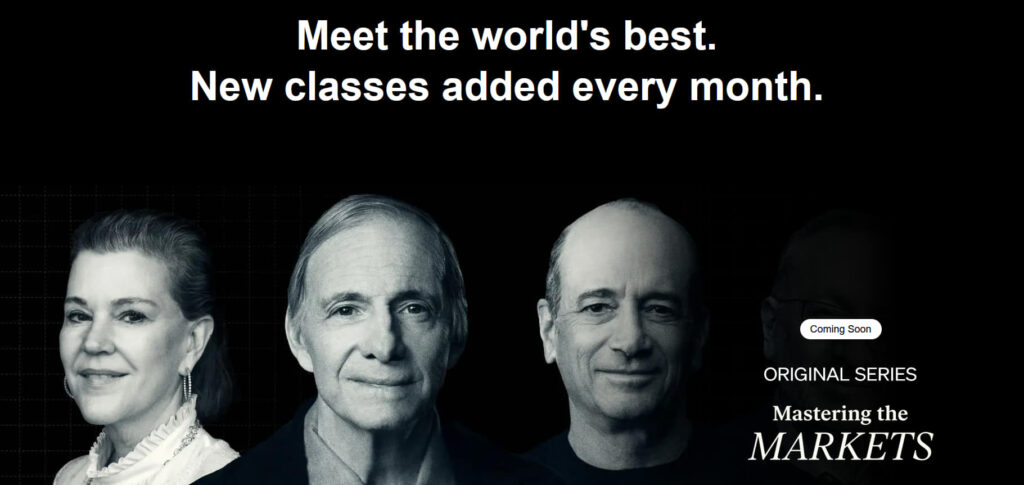 MasterClass gift is a great gift idea to make the most of a present. From idea to execution, here is how MasterClass gifts can be exceptional for your loved one.
Idea:
You can give a MasterClass gift on your special one's birthday.
If your loved one is an avid learner, this gift will be one of the best ideas to make their day.
Also, giving MasterClass gifts is an excellent idea on special days like Christmas and New Year.
You can even give this gift immediately at the start of summer break. Your loved one will find it much more helpful and valuable during the break if not doing an internship.
Cost:
There are three-tier subscription models on MasterClass.
The Individual plan costs only $15 monthly, billed annually. That means you will have to pay $180 per year.
However, if you want to give a MasterClass gift with the Duo plan (access on two different devices under one MasterClass account), it costs $240 per year.
Under the Duo plan, the average cost per month becomes $20.
Furthermore, the Family plan can give you access to up to six different devices, and it is the most-priced membership.
It costs $23 per month with an annual cost of $276.
So, depending on which membership gift you want to give your loved one, you can have either of these costs.
In most cases, people gift the Individual plan as it is the most affordable option on the MasterClass platform.
How It Works:
To give a MasterClass gift, you need first to purchase it through the MasterClass gift page.
As I have explained above, you must fill in the details, pay the cost, and give the gift.
How Much Does A Masterclass Gift Cost?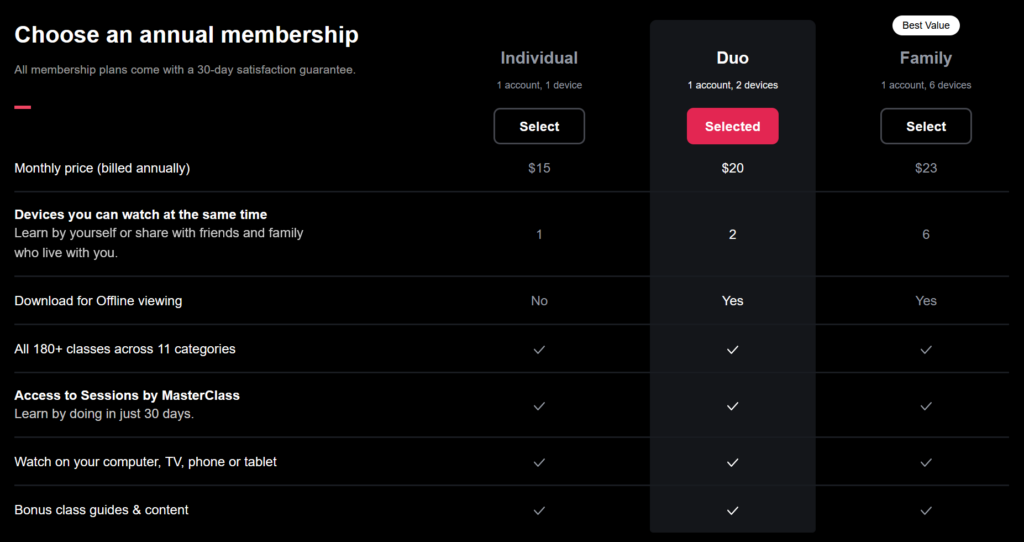 The MasterClass gift cost depends on the membership plan that you choose.
When you go to the MasterClass gift page and log in to proceed further. You will have three membership plans to choose from:
The Individual MasterClass gift membership also costs $180 annually, paid upfront. Under this plan, MasterClass access is given to one user on a single device at a time.
On the other hand, the Duo plan gives access to two users, whereas the Family MasterClass gift plan can give access to up to six users.
The Duo MasterClass plan costs $240 per year, while the Family MasterClass gift plan costs $276.
Most people prefer the Individual plan to give a gift to a single recipient.
However, you can choose as you might have planned for your special ones.
Popular Courses On MasterClass To Get Started
Once the recipient has activated the MasterClass gift, starting might be overwhelming.
Currently, MasterClass has 180+ video lessons and courses from a broad category of topics.
Here, I have hand-picked some popular courses that I will recommend to any new user of MasterClass:
1. Chris Voss Teaches The Art Of Negotiation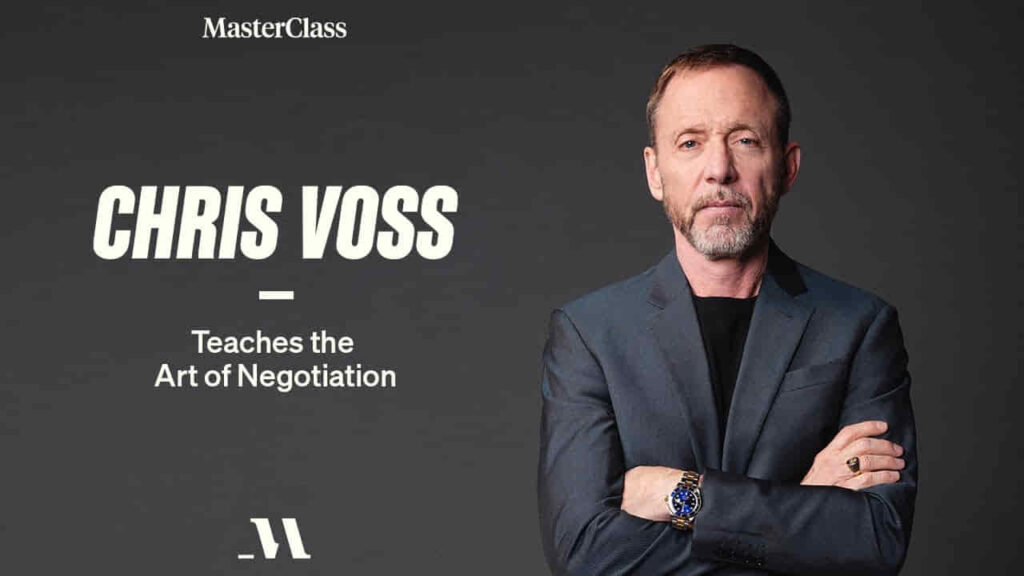 Quick Review: My first course on MasterClass! Chris Voss, the negotiation expert, teaches the art of communicating with people to help you get more of what you want every day.
From theoretical concepts to practical exercises and case studies, you will be more equipped with effective and authentic communication skills when you talk to people after completing the course.
CLICK TO CHECK OUT THE COURSE!
2. Steve Martin Teaches Comedy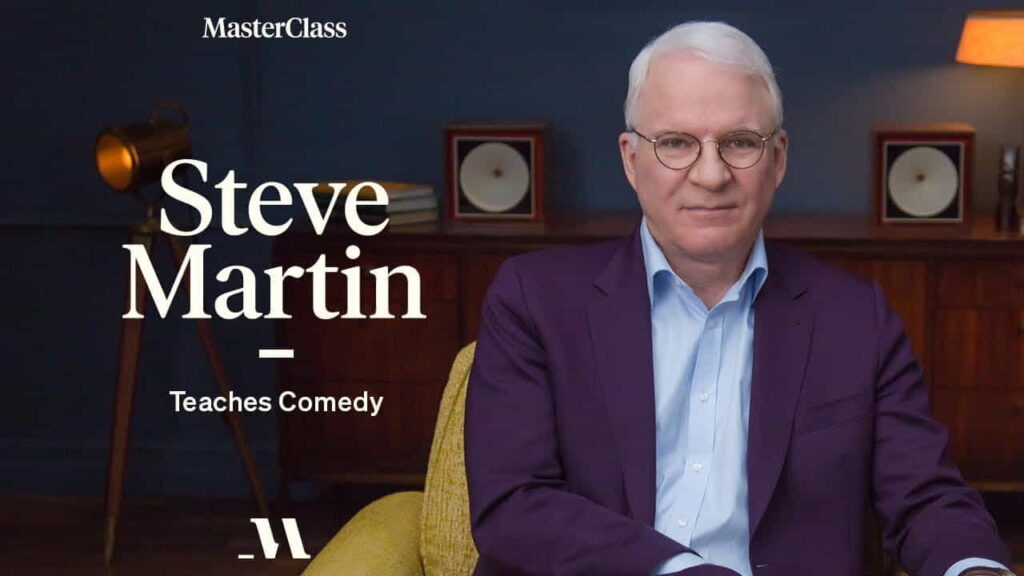 Quick review: I was curious to learn about comedy, script, and punch-line, their working, and how they are made backstage.
Also, I wanted to improve my sense of humor when I took this MasterClass.
However, I couldn't get better at cracking jokes, but I learned a lot about comedy scripting and how an artist tries to make people laugh in a comedy video.
CLICK TO CHECK OUT THE COURSE!
3. Gordon Ramsay Teaches Home Cooking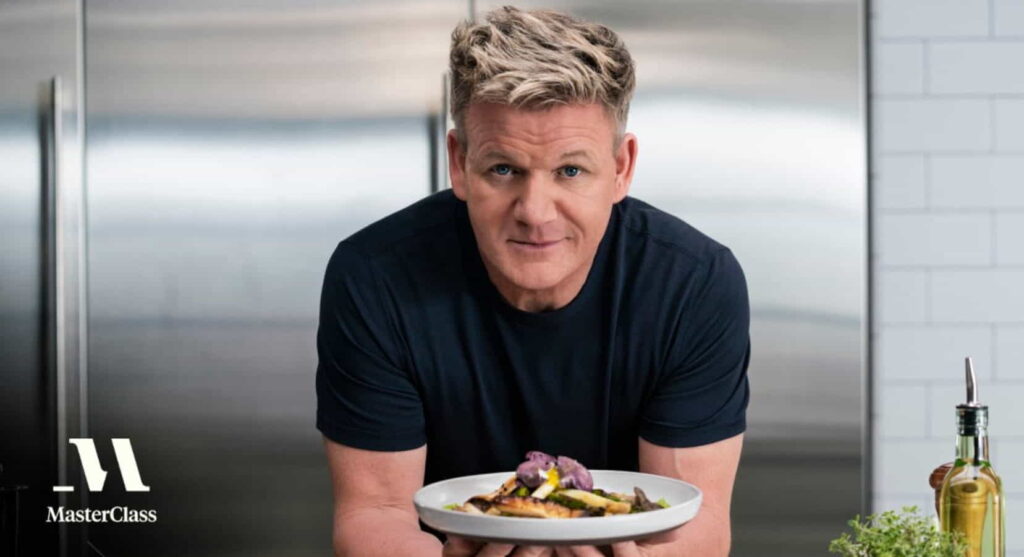 Quick Review: Made for slightly beginner+ people, the seven-star chef teaches how to make better home dishes.
I learned a lot, from making poached eggs & mushrooms on brioche to cooking techniques and better knife skills.
The celebrity instructor has another MasterClass in making Restaurant Recipes At Home, which I found for slightly advanced people interested in cooking.
You can even go for Massimo Bottura Teaches Modern Italian Cooking after this to level up your cooking skills.
CLICK TO CHECK OUT THE COURSE!
4.  Margaret Atwood Teaches Creative Writing
Quick Review: One of the best MasterClass courses that I took!
The author of The Handmaid's Tale tells secrets to hook readers and how to approach the art of storytelling.
I learned how to get started as a writer and bring characters to life through details in my writing.
The course made me feel I must know more about creative writing classes.
CLICK TO CHECK OUT THE COURSE!
5. Matthew Walker Teaches The Science Of Better Sleep

Quick Review: A must-have course if you are a night owl!
Get to learn about the benefits of sound sleep and optimize your sleep pattern for better health results.
From knowing the theoretical ideas of sleep to knowing the profound effect of sleep on our mental and emotional health, Matthew explains why you should focus on your sleep health more with their correlation to diet.
Also, get insights about how to sleep better from the Matthew MasterClass!
CLICK TO CHECK OUT THE COURSE!
Is MasterClass A Good Gift?
Definitely!
Don't think twice if you are gifting MasterClass to an avid learner.
MasterClass has 180+ courses on various topics from the world's best personalities as instructors on their platform.
And the knowledge and skills that MasterClass delivers over a year are valuable and will help lifelong.
Imagine having the world's best professor teaching your favorite subject in your college class. MasterClass is that place!
However, MasterClass offers hundreds of the world's best and expert people at a very affordable price.
MasterClass gift is one of the best gifts you can give to your loved one in 2023.
MasterClass Quick Review

Let me share a quick sneak peek of my hands-on experience in the MasterClass Review.
I had overall a great experience with MasterClass, though there were some cons as well, which I have shared in my detailed review.
With the Individual plan of MasterClass (I have an individual plan), you get unlimited access to the MasterClass courses.
You learn from the world's best and most renowned personalities from various niches.
However, compared to online classes on Udemy, Coursera, and LinkedIn Learning (read comparison in detail here), MasterClass is more towards niche learning and for beginners.
That means MasterClass is not for the technical skills you can learn from other platforms.
In a nutshell, MasterClass is entirely worth it.
It is the best platform to get started in your field of interest by learning from people who have already done excellent in that field.
FAQs
Can you gift someone a MasterClass subscription?
You can gift a MasterClass subscription to your special one or loved one.

However, you only get one option now to give the gift of an all-access pass to MasterClass.

Earlier, MasterClass also offered an option to gift individual MasterClass courses.
Can you gift three months of MasterClass?
No, you cannot gift three months of MasterClass as the subscription plan of MasterClass is 365 days, i.e., for one year.

And therefore, you must pay the subscription cost of one year upfront to give as a gift.
Can I buy one month of MasterClass?
Currently, there is no option of buying one month of MasterClass subscription.
MasterClass used to offer its new students a free 30-day trial. However, now, there is no free 1-month trial available.
How do you send gifts on MasterClass?
First, you go to the MasterClass gift page. Second, you click on "Give The Gift Of MasterClass."
Afterward, you can select the plan from the Individual, Duo, and Family options.

Now, you need to log in to your account, which you can do by using a Google or Facebook account.

After filling up the gifting details and paying for your selected plan, your gift will be ready to be sent.
Is Giving A MasterClass Gift Worth It?
Yes, 100%.
The learning and knowledge you get from the best people in the world will help you lifelong. As a result, MasterClass is a gift that will give continued good results with a one-time investment.
Therefore, if you want to gift your loved one something unique and valuable, give them the MasterClass!
However, if you still have questions, I recommend reading my honest experience, where I have shared if MasterClass Is Worth It?
Also, check the best Gifts For Coaches, Gifts For Writers and Gift For Artist!