In this Dan Brown MasterClass review, I will tell you whether this MasterClass is good enough for you to invest in it.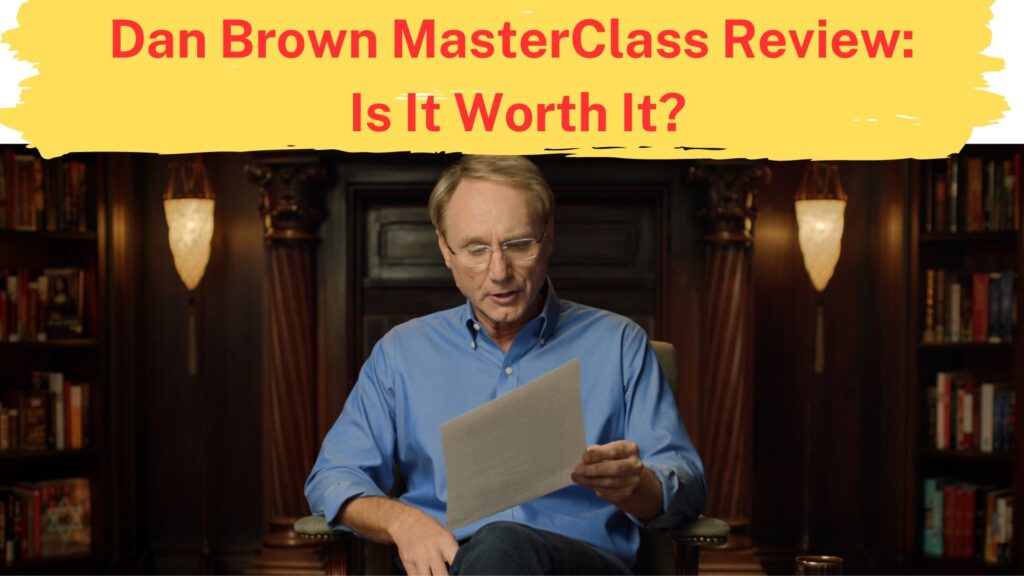 "At the end of this MasterClass, I'm going to admit something that I've never admitted to anyone on earth. I will also show you an artifact that nobody else has seen.
And that is your first lesson in suspense."
This is how lesson 1 of Dan Brown MasterClass starts with a bang!
And honestly, I love thrillers and suspense – whether a movie or a book!
As a writer, I know how much creativity it takes to keep your audience interested.
Especially in thriller writing classes.
And Dan Brown is an expert in this art. His artistic thriller and writing style made me a fan of him.
(Let's be honest. We all, at some level, admire him for his writings.)
Therefore, I couldn't miss the opportunity to learn from one of the best successful writers in the industry – Dan Brown.
Even though I don't write thrillers, I knew this MasterClass would have some 'gem' learnings for a writer or an aspiring writer.
I had high hopes when I started this MasterClass.
So, were my expectations fulfilled, or was this MasterClass a thrilling journey or a disappointing quest?
Let's find out in this review. Let's begin, shall we?
A Quick Dan Brown Masterclass Review
Here is a quick summary of the Dan Brown MasterClass. A sneak peek into it and find out what the course waits for you.
What you can expect: Learning how to write a thriller, build characters, build a plot, create villains and heroes, and most importantly, create a thrilling story from scratch.
Course duration: 3 hours 32 minutes
You can pair this course with: James Patterson Teaches Writing, Margaret Atwood Teaches Creative Writing, and Neil Gaiman Teaches The Art Of Storytelling.
Recommendation: 100% yes. A 10/10 for aspiring writers (even those who don't like thrillers). You will find a plethora of learning about different POVs and learnings to help you create a writing masterpiece!
CHECK OUT DAN BROWN MASTERCLASS
About Dan Brown
Most of you (including me) know Dan Brown from his Robert Langdon series book The Da Vinci Code.
More than 120 million copies of this masterpiece have been sold.
Also, The Da Vinci Code eventually became a Hollywood blockbuster starring Tom Hanks, becoming the second-highest-grossing film worldwide in 2006.
That is why he is one of the most successful writers.
However, this is not where Dan's journey started.
It was The Doomsday Conspiracy by Sidney Sheldon during a vacation in 1993, after reading which Dan moved to writing thrillers.
But it took five years for Dan to publish his first novel, Digital Fortress.
The first three novels of Dan gathered little attention, but the fourth got on the top of the New York Times's bestseller list: The Da Vinci Code.
After enormous success, he even wrote more thrillers and released several CDs of his musical compositions.
Even Currently, Dan has over a dozen more novel ideas for the Robert Langdon series.
So, overall, Dan has over two decades of experience (nearly 25 years), and more than 100 million copies have been sold of his masterpiece.
Dan Brown MasterClass Review: Will This Teach You to Write a Page-Turning Thriller?
Till now, you already know about the excellence of Dan Brown's books and his journey to becoming one of the best writers in the industry.
Therefore, Dan Brown MasterClass is all about his perspective on the thriller and writing process and how you can learn from his learnings to write a thriller story.
But did this MasterClass stand on its promises?
Is it worth your investment?
Let's unfold this MasterClass bit by bit and know it in detail.
How Much Does Dan Brown MasterClass Cost?
First things first, you might also be thinking about how much does this MasterClass cost?
Dan Brown MasterClass comes with a subscription to MasterClass, which gives you access to this and other courses.
The three-tier subscription plan is as follows:
Individual MasterClass Plan
Duo MasterClass Plan
Family MasterClass Plan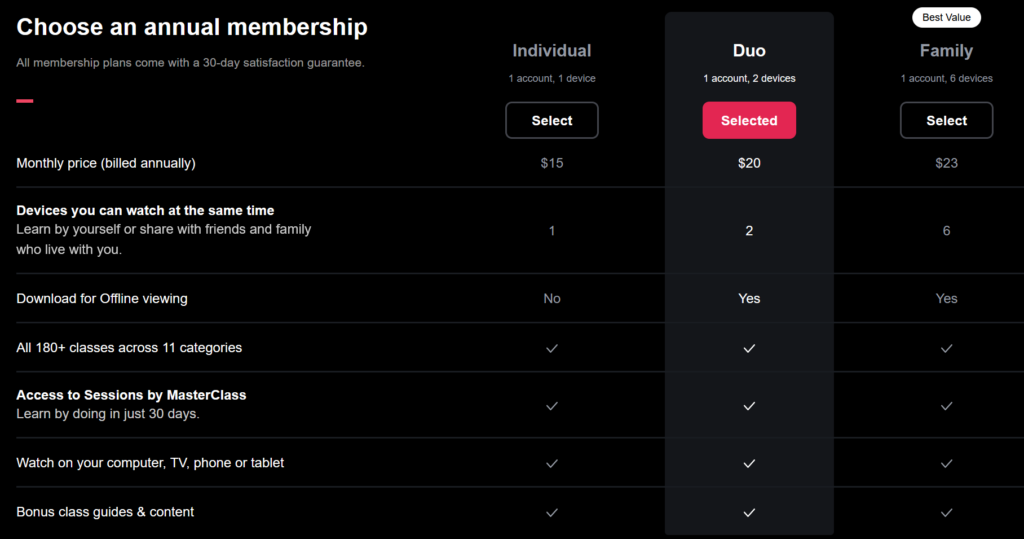 The Individual Plan
As the name suggests, if you are an avid learner or want an individual subscription to MasterClass, it costs you $180 per year.
And this cost comes down to an average of $15 per month but remember that the MasterClass subscription amount is needed to pay upfront to access the courses.
Hence, there is no per-month plan on MasterClass.
Under this individual plan, you get the benefits such as:
Unlimited access to 180+ courses
Stream on one single device anytime, anywhere
Access to additional supplemental material and discussion hub
The Duo Plan
The duo plan is an upgrade from the individual plan.
It costs $240 per year ($20 per month average) and brings a unique advantage not included in the Individual plan.
And that is a feature of downloading course videos for offline streaming.
Apart from the all-access pass, you get all the features already available in the Individual plan.
If you are a couple or two friends wanting to get MasterClass access on two devices simultaneously under one account, this plan is for you.
The Family Plan
The most premium plan on MasterClass, the family plan costs $276 per year, and it brings multiple features:
Ability to access MasterClass on up to six different devices simultaneously
Download course videos on different devices for offline viewing
Access to downloadable material of courses and other features, which is available in the individual plan as well
So, the above three plans allow you to access MasterClass courses.
However, I have the individual one as I needed only that. You can opt for any plan per your budget and need.
What Is Included In The Dan Brown MasterClass?
If I divide the whole Dan Brown MasterClass, three main sections are included in it:
19 video lessons
One downloadable workbook
Community or discussion hub
Don't worry. We will break down each section and review it in detail.
Video Lessons
The Dan Brown MasterClass course consists of 19 video lessons with a curriculum of:
Introduction
The Anatomy Of A Thriller
Finding The Idea
Choosing Locations
Creating Heroes And Villains
Universal Character Tools
Character Case Study: The Da Vinci Code
Research Part 1
Research Part 2
Building A Story From The Ground Up
Creating Suspense, Part 1
Creating Suspense, Part 2
Writing Chapters And Scenes
Selecting And Utilizing Point Of View
Exposition And Dialogue
Editing And Rewriting
Protecting Your Process
Life As A Writer
The Secret Of Secrets
The total runtime for the above curriculum in the course goes over three and a half hours, which I completed in a single day.
There is also an option for watching the course at 1.5x speed, which can take less time to complete this MasterClass.
However, I don't recommend that.
I want you to complete this course slowly to understand all the concepts Dan wants you to know and implement in your own work.
Supplemental Workbook
Like all other MasterClass courses, this MasterClass also comes with an additional supplemental workbook pdf.
You can download that workbook on your device for further reference.
The workbook consists of 89 pages with in-depth summarization, concepts, and the learnings from the course.
A fun fact: the length of this workbook is one of the highest for a course I have taken on MasterClass.
You can expect a workbook to give you a brief about each course chapter, which you can review later whenever needed.
The additional references and information that is not included in the course are provided in the supplemental workbook.
The best part?
Writing exercises are provided in the workbook so you can get hands-on learning practice by practicing the skills covered in the lesson.
Additionally, some exercises are specially curated for aspiring writers working on a novel.
Overall, this workbook is one of the most in-depth reference guides with additional content in a MasterClass course.
Community Or Discussion Hub
There is a community for learners of this specific MasterClass course (you get that with all courses, though).
You can discuss your doubts and other things related to the course in that hub.
You can get feedback, answer your doubts, and interact with peer learners.
This feature of MasterClass comes in handy if you have certain doubts and you want to ask it the instructor.
What Does This MasterClass Promise?
Dan Brown promises: "In this class, I hope to unlock a toolbox of ideas you can use immediately as you write your novel. It is the same toolbox I used to write The Da Vinci Code and all my books."
And no doubt, through this MasterClass, you will learn how Dan unfolds the secrets to write a thrilling novel from the ground up.
Even if you are not a thriller writer (just like me), you will find so much to learn that you can instantly catch up to improve your work.
On top of that, this MasterClass promises to give you the tools and ideas to help you build a masterpiece like Dan did.
So, did this MasterClass keep up with its promises?
Let's unfold it further and know if it is worth your time!
Dan Brown MasterClass Video Content Review
As I mentioned earlier, this MasterClass has three different sections.
First, the video courses. Second, the supplemental material; and third community hub or discussion page.
Speaking of the video courses, I found the whole lessons of perfect length.
It is not too lengthy or short. It's perfect considering run time.
Starting Of The Course
Starting from the introductory part, the lesson unfolds who Dan Brown is and what you will expect and learn from this MasterClass.
Lesson one brings Dan's 'secret promise,' which makes you more excited about the course and learning how to make and create suspense in your stories.
Lessons 2, 3, 4, 5, and 6 ultimately build the foundation of this course, where you learn various tools and techniques to build different things in your story.
Lesson 3 is vital, "idea," and Dan teaches how to start your story building by exploring ideas.
For instance, in lesson 5, Dan describes defining your villain first to make your hero "heroic."
I found the beginning and middle parts of the course utterly perfect as in the beginning, and it builds the basics before you move down to a detailed case study in lesson 7.
Lesson 7 brings the character case study of Dan's famous written work: The Da Vinci Code.
The ideas, learnings, and tools understanding that you get in the beginning, you can completely relate and make them where they have been implemented during the case study.
Middle Of The Course
Lesson 10, "Building A Story From The Ground Up," is represented with a step-by-step guide.
And hence if you are a beginner, then lesson 10 is fundamental for you.
I loved how this lesson unfolds how you can build your whole story in 13 steps as a beginner writer.
These steps involved:
Select the World and Find the Gray Area
Create The Hero
Create The Villain
Check for the Three C's (Clock, Crucible, Contract)
Set the Stage
Write the Finale First
Navigate the Middle Muddle
Develop the Supporting Characters (who have complementary skillsets)
Turn Up the Tension (Secondary character backstories)
Build the Obstacles
Remind the Readers of the Stakes
Motivate Your Character to the Next Location
Wrap it Up
Further, the course goes on researching down where Dan emphasizes the need to get out into the world and find inspiration.
What I find 'eye-opening' is the secret sauce that makes your story full of thrillers and suspense.
It is divided into two parts and tells you everything about creating suspense.
I recommend not skipping this section even if you are not into writing thrillers or suspenseful stories.
These two lessons will bring so many new concepts and point-of-views that can help you write beautiful stories.
Ending
The course moves to the end with how as a writer, you should write multiple times and read as a potential reader to bring out the mistakes in front.
You learn the art of rewriting, deleting, and editing your content to take out the best parts in front.
Further, the lesson highlights life as a writer and, finally, the 'secret of secrets. After that, the course moves to its completion.
Dan Brown MasterClass Workbook Review
The workbook consists one of the lengthy pages (89 pages pdf), which consists of:
Summaries of each chapter from MasterClass
Additional information and references for more knowledge
Exercises and practice pages to implement the learnings
Therefore, considering this workbook's value, I can confidently say it is worth having and getting through.
The practice exercises and the references are helpful and can help you gain knowledge beyond the video course.
Discussion Page
In contrast to the workbook, the discussion page is quiet for this MasterClass.
But you indeed get access to the community so that you can put your doubts there and ask other fellow readers.
5 Key Points I Learned From This MasterClass
Honestly, it was one of the best MasterClass courses I have taken so far.
There are so many new things and learnings that you can get from this single three and half-hours course.
So, to summarize, here are the five key points I learned from this MasterClass.
1. Follow The 3 C's
The 3 C's are essential in your story to make it thrilling and suspenseful.
These are:
The contract is the promise you make to your readers that you will unfold the answers to all the questions by the end.
The crucible, the hero in your story, has only one way out of a path of miserable obstacles.
And finally, the third element is the clock, which means the time pressure.
You can finally create a serious thriller novel or suspenseful story by keeping these three elements in your story.
2. You don't need a big idea. You need big HOWs.
Dan shares in this MasterClass that almost every idea has been written; therefore, you need HOWs to plot a good story.
For example, the idea behind James Bond stories is the same every time.
You already know that he will defuse the bomb and get the girl, but we continue to love the series because we know that he will do it in a fascinatingly different way each time.
3. Write your villain first. It's the villain that defines the hero
If I have learned something new, then one of the newest things from this MasterClass was learning to create the villain first.
Dan shares how a villain makes your hero heroic.
It is the hardships and challenges that the villain creates by overcoming that your hero gets the attention of.
Therefore, making your villain powerful is the key to making your hero even more powerful.
Introduce your villain with a bang, and don't make it obvious. Building a solid character helps your hero become more admirable and stronger.
Also, making your hero have some flaws makes him more relatable to the readers.
4. Let the plot dictate the characters.
It's the plot that will describe your characters. You can even build small to small characters to make them have their own story to contribute to the main characters' making.
5. Talk to people and visit places.
Going out and finding inspiration is the key when you don't find any ideas.
Talking to specialist people and researching strengthens your character-building and inspires you to create new characters.
Is Dan Brown's Masterclass Worth The Money?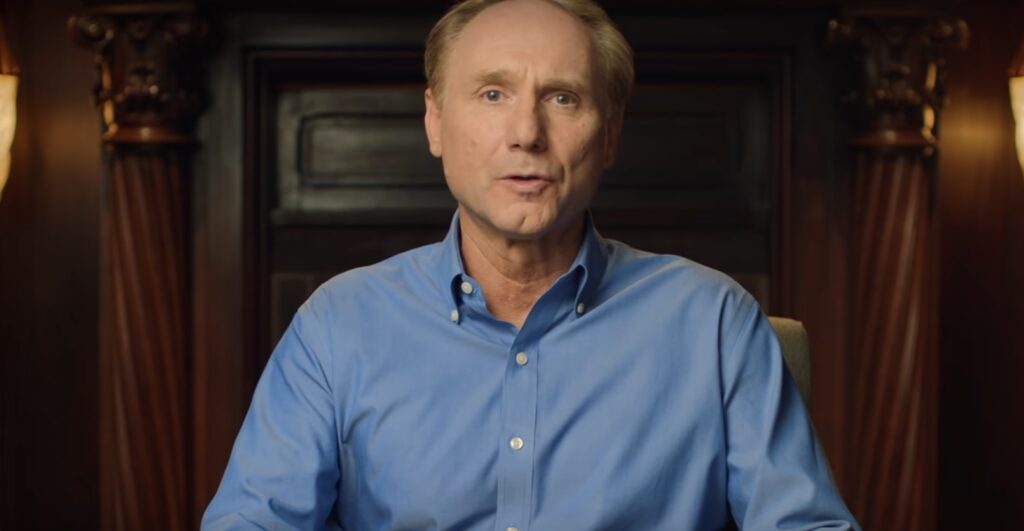 There are so many learnings and lessons in this MasterClass, but the ultimate question is whether this MasterClass is worth the money.
Well, the answer is yes, 100%.
Dan Brown MasterClass keeps up all its promises (even that little secret Dan made initially).
After completing this course and gathering all the learnings, I can say that this MasterClass is perfect for any aspiring writer.
The course consists of everything an aspiring novelist needs to learn, implement, and know the tools needed to write a masterpiece.
And on top of that, the charismatic personality of Dan makes this course even more enjoyable.
Also, the workbook has supplemental material, which works as a cherry on top.
So, overall, this MasterClass is a whole package you must have if you are a writer or aspiring to be.
Pros And Cons Of Dan Brown MasterClass
Pros:
Learn from one of the world's best writers
Quickly learn how to create a thriller and suspenseful story from scratch
Easy-to-understand concepts
Perfect runtime to not bore you and fall short of the content
Full of learning
Best course for aspiring novelists and writers
Cons:
Only one case study is included
Lessons are mostly curated for writing thrillers, so if you are not focused on "thriller writing," this course may not be the right for you.
What I Liked About Dan Brown MasterClass
There are a lot of things that I liked about this MasterClass.
Nevertheless, I found this MasterClass immensely valuable for aspiring writers and novelists.
And even if you are beginning your writer's journey, still this MasterClass teaches you many things you can implement to create one of the best pieces of work.
I have already broken down everything about the course and what are the unique features of it.
But still, I want to stress the overall structure, additional material, and the lesson plan that teaches you exact steps on 'how to writer thrillers.'
What I Didn't Like About Dan Brown MasterClass
With all honesty, I couldn't find any fault or things that I could find as problems in Dan Brown's MasterClass.
Everything is nearly perfect.
Even if you don't like thrillers, this course still engages you through its exciting journey while you keep learning new skills throughout the journey.
Overall, it is one of the few MasterClass courses where I couldn't find anything I disliked.
Alternatives To Dan Brown MasterClass
If you didn't find Dan Brown MasterClass the right fit for you, don't worry, there are many more writing courses here on MasterClass for writers, which you may find the right fir for yourself.
Some of them are:
1. Margaret Atwood Teaches Creative Writing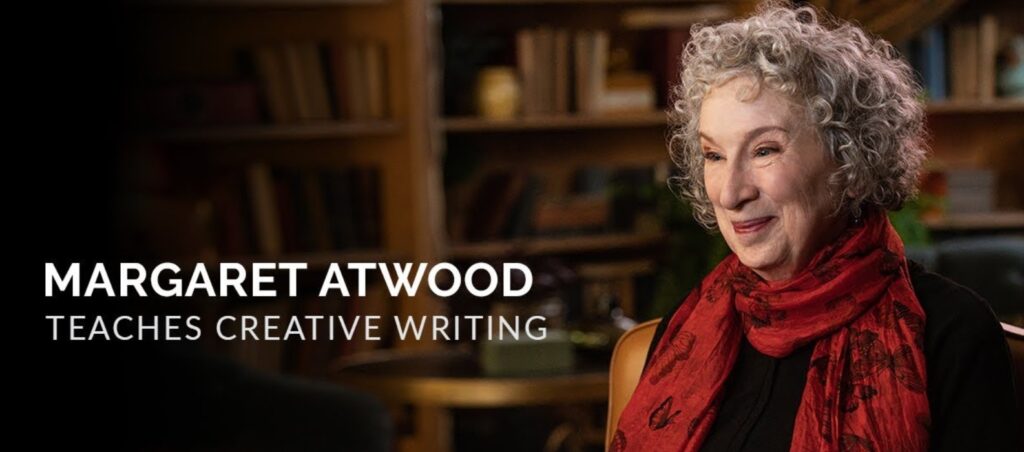 2. James Patterson Teaches Writing
3. Amanda Gorman Teaches Writing And Performing Poetry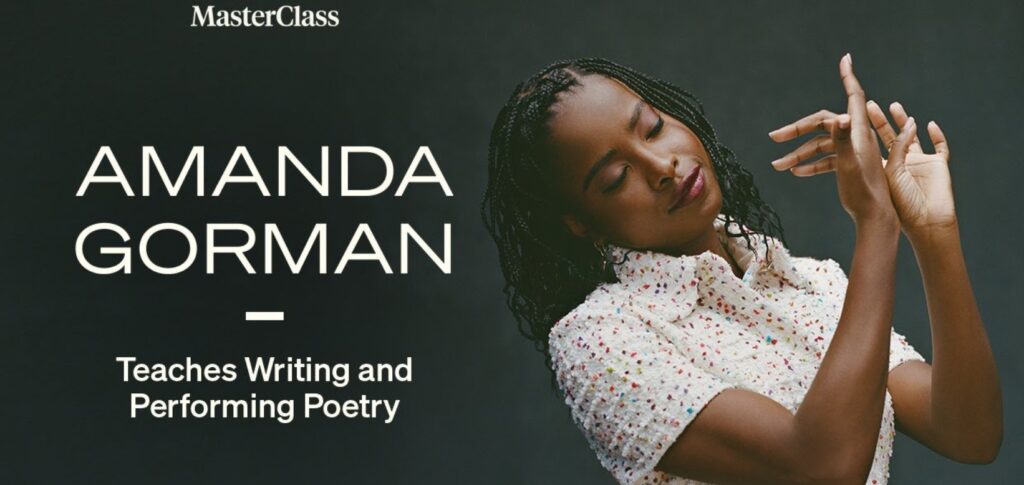 My Three Favorite Quotes From Dan Brown's MasterClass
However, I don't add this section usually but only for this MasterClass (thanks to Dan for this excellent course and his charismatic character).
So, adding my three favorite quotes from the lesson.
Starting from my favorite from lesson 16:
"The difference between a good writer and a bad writer is that good writer knows when they're bad."
From Lesson 17:
"Protect the process, and the results will care for themselves."
From Class Trailer:
"Write as nobody's watching, cuz nobody is watching!"
Although there are many more moments where you will find it fantastic and I don't want to spoil it for you.
So, get this MasterClass, and find out why it is one of the most popular MasterClass courses.
Does This MasterClass Keep Its Promises?
In short, yes.
This MasterClass keeps its promise and also delivers more than your expectations.
Everything adds up to build a great course, from content to research and additional helpful material.
And kudos to the production team that has produced such high-quality content where everything feels premium.
Try this MasterClass today and learn with premium experience!
FAQs
Is the Dan Brown MasterClass good?
Yes, Dan Brown MasterClass is 100% good. It's packed with informative content and an exciting journey where you learn everything from scratch.

Therefore, it is a 10/10 recommended MasterClass for any aspiring writer (even if you don't like thriller writing).
How much does Dan Brown MasterClass cost?
Dan Brown's MasterClass cost comes with a MasterClass subscription, which involves a three-tier plan.

The individual plan is the most suitable for anyone who is beginning their journey on the platform, and also it is the most budget-friendly.

However, you can also look at the other plans by clicking here.
How long is the MasterClass?
Perfect runtime – 3 hours and 32 minutes of Dan Brown MasterClass gives you enough freedom to complete the course in one day.
Does MasterClass have a cancellation policy?
MasterClass provides a 30-days satisfaction guarantee, which means you can cancel your subscription if you are not satisfied with the platform.

And if you are eligible, then you can also get a refund.
Do I Recommend This MasterClass?
Dan Brown MasterClass brings everything to the table that a writer might need.
Everything is there to make you a better thriller writer, from premium informative content to additional supplemental material which you can implement in your own writing work.
Therefore, I can confidently recommend this MasterClass to you because, with this MasterClass, you will not regret investing your money.
Try MasterClass by yourself and discover how this course is worth every penny.
Also check: What to gift to writers!