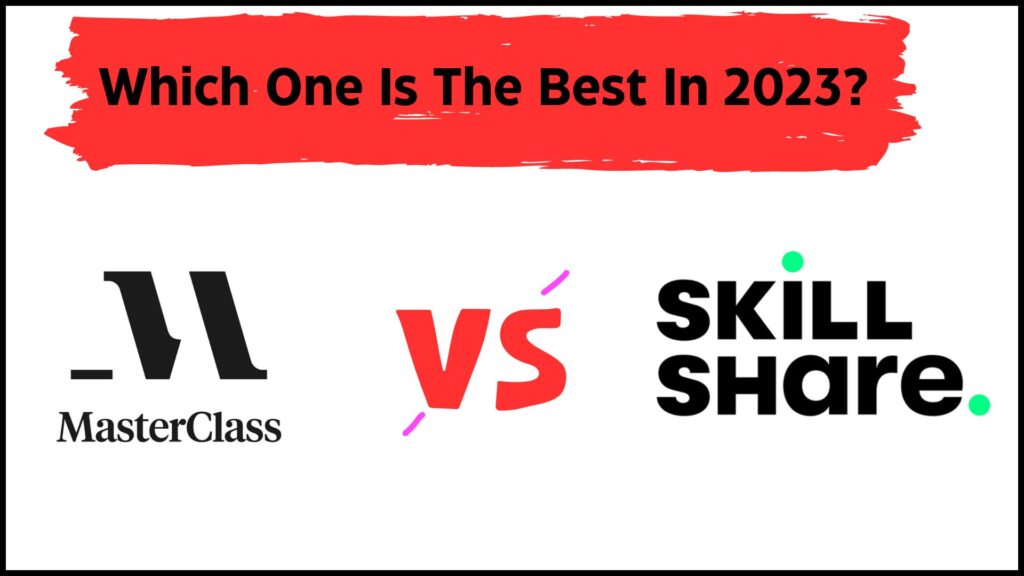 In this detailed Skillshare vs MasterClass, review cum reveal, I'll share my experience with both platforms and unlock some unseen TRUTHS!
So that you can decide whether or not either of these platforms is for you.
A quick brief:
I'm a user of both of these e-learning platforms.
And I have been taking online courses from MasterClass for years, and Skillshare is the platform I started using almost a year ago.
Therefore, I have good experience using both platforms, which I have shared in my detailed and specific MasterClass review and Skillshare review.
But today, I'll break down my experience with them together so you can know which suits your learning goals.
So, let's get started.
Skillshare vs. MasterClass Overview
Skillshare and MasterClass are e-learning platforms, but each has a unique USP.
If one has thousands of courses, the other has only 180+, but their production quality differs significantly.
Before we dive deep down into each of those details, I want you to have a quick overview of these platforms.
| | | |
| --- | --- | --- |
| Features | MasterClass | Skillshare |
| Price Per Month | $15 per month (min.) | $14 per month (approx.) |
| Free Trial | No Free Trial | 1-month free trial |
| Instructors | Celebrities | Less-known experts |
| Course Length | 2-4 hours (Average) | 30mints – 3 hours (average) |
| More Suitable For | Avid learners | Niche learners |
| Quality Of Courses | Professional/Premium | High |
TRY MASTERCLASS TRY SKILLSHARE
A Quick MasterClass Review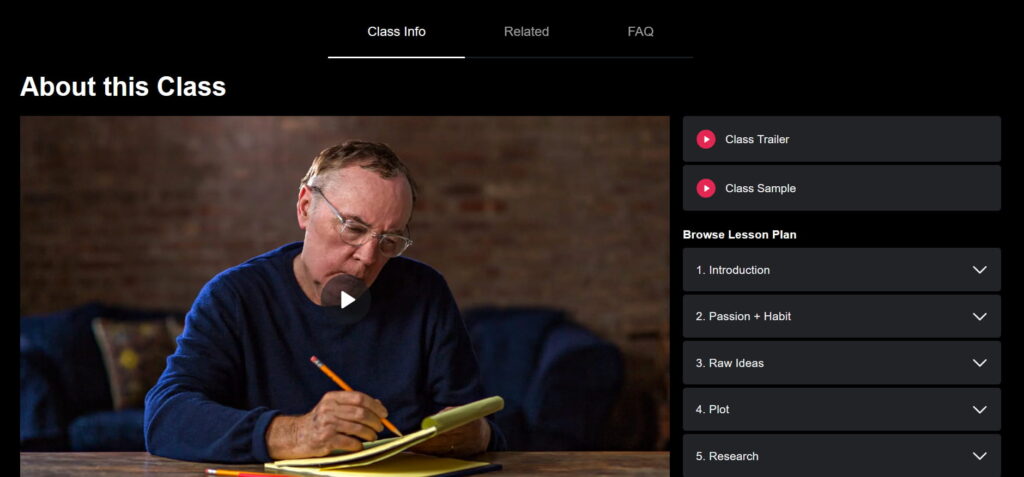 MasterClass is one of the best internet learning platforms in 2023 if you are an avid learner.
Founded by a Stanford student, David Rogier, in 2014, initially as Yanka Industries, Inc., MasterClass started its journey with only three instructors.
However, MasterClass expanded its course catalog, providing courses in various niches.
Right now, as of 2023, there are 180+ courses on MasterClass.
The categories for choosing a course on MasterClass are:
Arts & Entertainment
Home & Lifestyle
Music
Writing
Food
Design & Style
Wellness
Science & Technology
Community And Government
Business
Sports & Gaming
And much more.
MasterClass's level of production quality for the video courses and instructors makes it unique.
You learn on MasterClass from the "world's best."
Apart from this, MasterClass is packed with multiple features such as MasterClass Sessions, where students get hands-on learning experience.
You also get a workbook to download with video lectures and courses.
It works as an additional supplemental material to enhance your knowledge.
However, we will discuss the MasterClass course and curriculum in detail in the upcoming sections.
A Quick Skillshare Review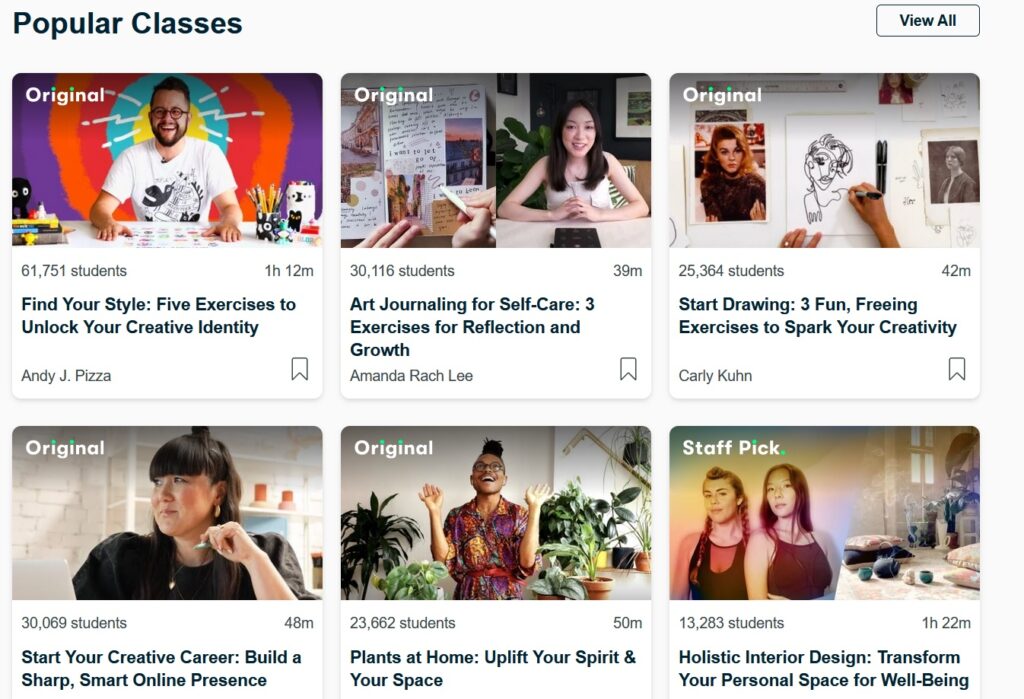 Skillshare is also an online learning platform like MasterClass, but it has over 35,000+ courses to choose from in various categories.
However, that is not only the 'praisable' part of Skillshare; instead, it has high-quality instructors and professionals cum experts on its platforms.
Founded in 2010, Skillshare allows learners to complete courses independently.
Here you can find course videos related to a wide variety of topics, such as:
Business
Animation
Creative writing
Fine art
Film & Video
Graphic Design
Photography
UI/UX Design
Marketing
Lifestyle
Freelance & Entrepreneurship
And more.
Undoubtedly, it is why Skillshare has got over 35,000+ video courses on its platform.
However, Skillshare provides cost-effective courses suitable for beginner learners compared to other popular online learning platforms.
If you have a low budget but still want to learn from an expert, Skillshare has everything for you!
Skillshare vs. MasterClass: 7 Key Comparisons
Now, let's dive deep and compare Skillshare vs. MasterClass to know who is better for you.
I have divided the comparison into seven key factors, which I believe is all you might be looking for.
So, let's begin:
1. Skillshare Vs. MasterClass – Quality Of Courses
The quality of courses is my priority.
Even when I bought a MasterClass and Skillshare subscription and enrolled in the first course, I prioritized looking for quality first.
So, how was the quality of the courses on MasterClass?
Was Skillshare better at production quality?
Let's break down each of these platforms to know which one has better.
Skillshare Courses
Skillshare doesn't have "celebrity instructors" like MasterClass but has a superior quantity of courses.
Skillshare has crossed the mark of 35,000+ courses on its platform from various niches.
The best part?

Even though Skillshare has thousands of video courses on its platform, the user interface is so good that you can find your favorite course quickly.
You can directly choose from the category of your choice or put the keyword for the subject you want to learn.
And on top of that, Skillshare also has a particular category of "staff picks" where the Skillshare team curates the best online courses.
However, compared to MasterClass, what I found slightly better on Skillshare is their course page.
Here you find everything related to the course, such as
What you'll learn
About page
Discussion Board
Projects and resources
Transcripts
Skillshare has recently introduced Skillshare Learning Paths, one of the best beginner features.
The Learning Path on Skillshare is a compilation of several courses in a specific niche which will help you master that particular skill.
For example, if you want to take a Skillshare course on Photography, Skillshare Learning Path will have several photography courses compiled.
In that way, you don't have to search for the following course once you complete one, and also you will master that skill by covering all the related skills.
Popular Skillshare Courses
Skillshare is dedicated to niche learners; therefore, depending on what skill you want to master right now, there can be several courses to choose from.
But still, here is my collection of the most popular courses that a new learner most probably picks on Skillshare:
Apart from these courses, remember to look for your specific course on Skillshare from the search bar.
Skillshare Instructors
You will not find instructors (the celebrity instructors) like the MasterClass teachers on Skillshare.
And that's what sets Skillshare apart.
However, the plus point is that you can find thousands of instructors worldwide.
Some of the popular Skillshare instructors are:
I personally started using Skillshare with Ali Abdaal's course on Time Management but found many more 'gems' instructors there.
Therefore, in a nutshell, Skillshare has indeed some great instructors on its platform, but you may have to put some effort into finding them there.
MasterClass Courses
With all honesty, MasterClass has top-of-the-line quality for its courses.
On MasterClass, celebrity instructors will teach you from their life experiences and learnings.
And that is unique in itself.
On top of that, the production quality of MasterClass courses is super premium.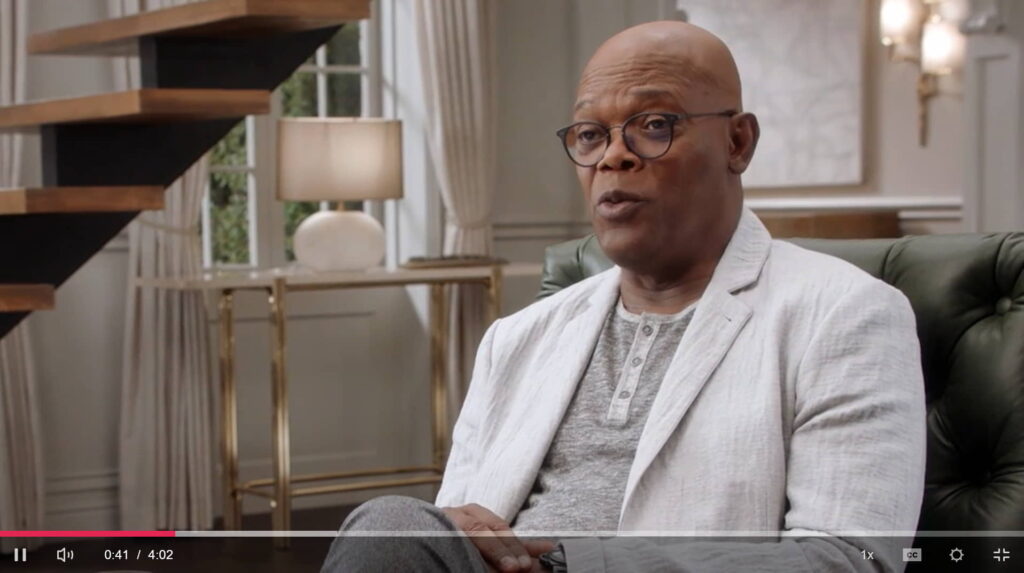 Everything hits perfection, from sound to video representation, shooting, background, content, and course curriculum.
The production team comprises professional filmmaking experts who can light, film, and edit high-quality video lessons.
Currently, MasterClass has 180+ video courses from a variety of niches.
That means you get access to 700+ hours of premium course material with its subscription, even if a course averages 4 hours of duration.
When you enroll in a course on MasterClass, you get access to download the video (if you have a duo or family plan only) and the supplemental material.
The primary supplemental material is its downloadable course workbook which works as additional material to help you be more knowledgeable about your course.
I have discussed more about the course and classes in my MasterClass review.
However, if you are wondering which one I'll choose for the video quality between Skillshare vs. MasterClass, then I'll choose MasterClass.
So, the quality of courses is superior on MasterClass.
Popular MasterClass Courses
If you are looking for quick courses to enroll in MasterClass, here is my collection of popular courses on MasterClass right now.
MasterClass Instructors
MasterClass has celebrity instructors who have already achieved "big" in their life.
And learning from them is a premium experience in itself.
Thanks to MasterClass that it provides courses from favorite celebrities and achievers.
You can think like this:
MasterClass is a budget-friendly college where your favorite celebrity instructor or 'expert' teaches your favorite subject.
Can you imagine where else you can learn Tennis from Serena Williams?
Similarly, can you invite Gordon Ramsay to teach you cooking?
MasterClass is the new popular way to learn from the "world's best."
However, even though on MasterClass you learn from the top-most people, their courses are beginner-friendly.
For example, I loved how simple and easy it became to communicate with people (being an introvert) through the Chriss Voss MasterClass on The Art Of Negotiation.
Therefore, in a nutshell, MasterClass instructors are there to get you started with ease with your favorite subject.
2. Skillshare Vs. MasterClass – Cost
Another essential factor for opting for any of the online learning platforms is the cost of it.
And I personally give it as one of my top priorities because money matters!
Most importantly, if you are going to invest your hard-earned money, you should also know whether or not investing money in either of these learning platforms is worth it.
So, it is time to break down the cost section.
MasterClass Cost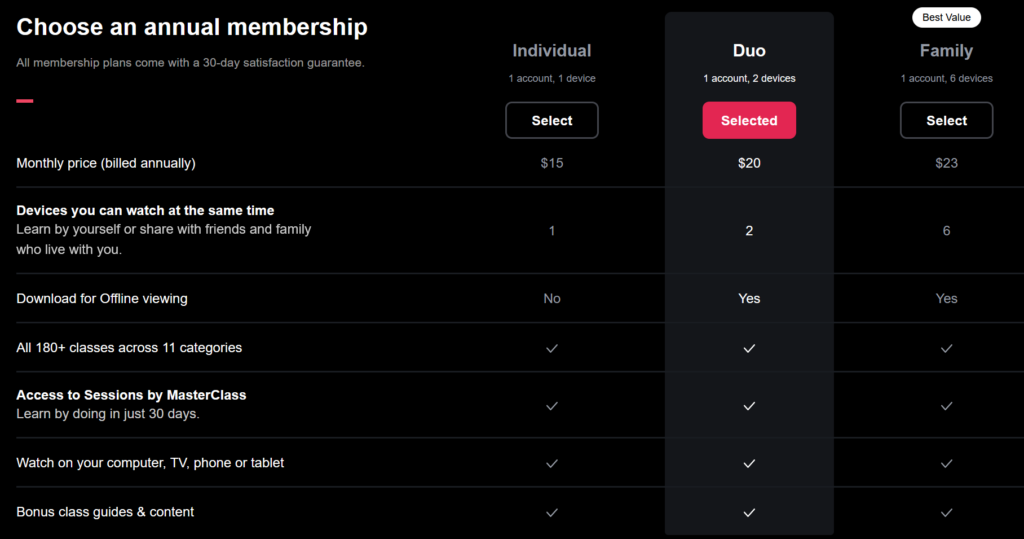 Unlike Skillshare, MasterClass is very clear with its subscription plans (that's why I kept the Skillshare section in the later part).
MasterClass has three updated membership plans:
If you dive deeper into these plans, you will know their benefits and pricing.
Individual Plan (Formerly The Standard Plan)
Formerly known as the 'Standard' plan, MasterClass individual plan is all that can get you unlimited access to the courses available on it.
However, there is only one drawback of the Individual plan: you cannot download videos of the courses for offline viewing.
But the individual plan is one of the most budget-friendly plans of MasterClass.
It costs $180 per year with an average of $15 per month.
However, remember that the monthly cost is shown here only for analysis and comparison purposes.
To access MasterClass, you must pay for the whole year upfront.
So, speaking of the benefits part:
You get access to 180+ courses on MasterClass
Access to exclusive MasterClass Sessions and other features as well
Watch your courses on different devices such as laptops, TV, phone
For Whom Individual Plan Is Best Suited For?
For the students, avid learners, and individual users who want access to the best MasterClass courses to get started in some specific niche.
However, if you are not an avid learner and want to opt for just a course or two, then Udemy is a much better option.
Duo Plan (Formerly The Plus Plan)
A slightly upgraded plan from the Individual one, you get access to the two MasterClass memberships under one account here in the Duo plan.
You can also download the course videos for offline viewing, which was unavailable in the Individual plan.
But with the upgrade in benefits, the price is also upgraded – $240 per year with an average cost of $20 per month.
For Whom Duo Plan Is Best Suited For?
As the name suggests, the Duo plan is best suitable for a couple of learners, a group of two friends, or for getting access to MasterClass on two different devices simultaneously under one account.
Family Plan (Formerly The Premium Plan)
Like the Netflix premium plan, you can access MasterClass on up to six different devices under one account with the Family plan.
You also get the feature of downloading the course videos for offline viewing.
The family plan is $276 for one year, which is $23 per month.
For Whom Family Plan Is Best Suited For?
A family plan is best for friends or family members who want access to MasterClass on up to six devices under one account.
MasterClass At Work
Unlike the three-tier masterclass pricing plans, MasterClass also offers MasterClass At Work.
This is the plan for employers who want to give their team members access to this online learning community and platform.
Now, you can upskill your teammates by giving MasterClass access and getting a bulk discount of up to 35% for multiple membership access.
Once you have purchased the MasterClass At Work, you can access and distribute the access to desired people from an Admin page.
It is one of the best features, especially for organizations, if they want to give their teammates or employees the best gift.
Skillshare Pricing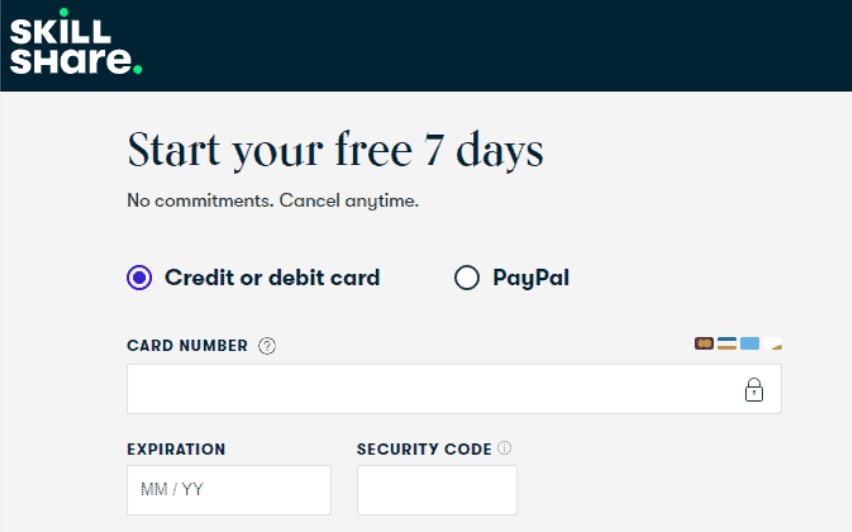 At first, you cannot easily find the Skillshare pricing section.
Even on their website, there is only one option "Get started for free."
Yes, you can start learning for free on Skillshare.
And this is what makes Skillshare set apart from MasterClass as well.
At first glance, the Skillshare website has no pricing or cost information.
Don't worry! As I have a Skillshare subscription, I will share the pricing plan of Skillshare.
But before I tell you about the Skillshare pricing, let's understand how you can use Skillshare for free.
Skillshare Free Trial
Unlike MasterClass, Skillshare offers a free trial.
And this is one of the best features of Skillshare, and therefore, it gets a plus point compared to MasterClass.
To access Skillshare for free, visit their official website first and click "Get Started For Free" or click the "Free Trial" button.
However, you must sign up now and provide your credit card details. There will be two options now to choose from:
· Annual subscription – $168 a year (average $14 a month)
Don't worry! You need to select a premium plan and give your card details once, and you can cancel the subscription later.
In this way, you can get Skillshare 30 days of free access to 35,000+ courses.
If you didn't find Skillshare the right platform for yourself, you can cancel the subscription, and you will not be charged any money for accessing courses.
3. Skillshare vs. MasterClass – Features
As of now, you already know that Skillshare and MasterClass both cost a decent amount and offer different features on their platforms.
However, features like taking notes and downloading courses are standard and available on both platforms.
And therefore, it has become challenging to determine which one's better at providing more features.
Hence, I will let you decide:
Unique Features On MasterClass
Although MasterClass and Skillshare are both e-learning platforms built to provide better user experience (more about UI experience in next section).
But here are some features that make MasterClass unique and maybe a slight plus point for its users.
· Audio Only Mode
MasterClass has a unique Audio Only mode feature for some courses.
That means you can play the audio only, which can be handy if you are traveling and still want to complete your video lesson.
However, the audio-only mode works on the MasterClass app only.
Also, for severe learners, I don't recommend using MasterClass on the app (until or unless you are taking notes on paper).
Using MasterClass on a laptop provides a better UI, and also you can take notes in the sidebar quickly to find them later on when needed.
Overall, the audio-only feature is not available in Skillshare, and therefore, this helpful feature gives MasterClass another plus point.
Skillshare Unique Feature
Whether Skillshare or MasterClass, both platforms continuously try to improve their platforms.
A few months back, Skillshare launched the Chroma Courses feature, which was relatively new and great initially.
It provided multi-week, immersive, and small group courses exclusively available from experts. And this feature consisted of additional costs.
However, now this feature is discontinued.
· Skillshare Learning Paths
One of the most valuable features of Skillshare is Learning Paths.
If you are a new learner on Skillshare, you will most likely find yourself puzzled in the catalog of thousands of courses.

Therefore, Skillshare introduced Learning Paths, consisting of a compilation of courses relevant to your enrolled course or niche, making your learning journey easier.
That means you can master a specific skill on Skillshare through Learning Paths by following course by course.
For instance, there is a complete roadmap for mastering the skill of Photography.
Therefore, it is a helpful feature that comes in handy for newbie users.
4. Skillshare vs. MasterClass – User Experience
User experience, however, is more like a personal preferred choice.
However, luckily, both MasterClass and Skillshare offer a fantastic user experience on their platform.
That means you will not find anything 'boring' or 'old-school' type.
Both platforms are upgraded with tons of features and a PREMIUM interface, which makes your presence on their platform more pleasant.
Skillshare User Experience
Skillshare is available through Skillshare.com or a mobile app (download from Play Store or App Store).
The user interface of the Skillshare app is fantastic.

The app and website are easy to navigate, scrolling through courses is smooth, finding your specific skill course is easy, and overall provides a premium experience.
(Thanks to the bright and light color choice on Skillshare, which makes it more appealing for the eyes).
MasterClass User Experience
When I compare Skillshare to MasterClass, the user experience of MasterClass feels more like a classic dark-themed.
Again, MasterClass is available at MasterClass.com and through a mobile app available to download on both Play Store and App Store.
As mentioned earlier, the MasterClass app comes with audio-only mode.
However, the interface of both web and app versions is fantastic and feels premium.
Navigating through different sections is smooth and feels easy.
You also get the feature to cast MasterClass courses on large screens such as Smart TV or Chromecast enabled TV (this feature is handy for cooking courses when you can watch and try some easy dishes).
5. Skillshare vs. MasterClass – Affordability
If we compare the average monthly cost for the Skillshare class and MasterClass, we have almost the same price ($14 and $15).
Also, there is no monthly cost or plan for both platforms.
That means you must pay the membership cost for the whole year upfront to access whether MasterClass or Skillshare classes.
But the only factor which gives Skillshare a slightly upper hand is its free trial availability.
And there is no free class or free trial option in MasterClass (though MasterClass used to offer this before).
Therefore, if you plan to get either of these learning platform subscriptions, the monthly cost is almost the same.
And if getting the free trial matters for you, then you can consider Skillshare; otherwise, both platforms are nearly the same, considering the cost.
However, at the same time, you must keep certain factors in mind, such as:
· Skillshare has 35,000+ courses, and MasterClass has only 180+
· MasterClass has the "world's best" instructors, while Skillshare has experts and professionals worldwide.
Therefore, considering affordability, you can decide which suits your pocket more according to your learning goals and platform features.
6. Skillshare vs. MasterClass – Offerings
It's time to dive into more nitty and gritty details.
Even though offers and discounts don't matter, who wouldn't love to save a few bucks?
Therefore, my following essential comparison is our offerings on MasterClass vs Skillshare.
Honestly, MasterClass doesn't have any website offerings or even sales on particular days, mostly.
That means you will hardly find any running discounts until or unless the extraordinary day comes once a year or twice.
So, you are more likely to find MasterClass offerings only a few times a year.
On the other hand, Skillshare has regular offerings.
Therefore, you can easily find some great discounts on Skillshare subscriptions.
If you regularly watch the Skillshare platform, you can avail of up to 50% discounts.
So, if having a discount is your thing, Skillshare is the winner!
7. Skillshare vs. MasterClass – Pros And Cons
If I have to sum up the pros and cons of MasterClass and Skillshare, then here is how I will be doing it:
MasterClass Pros And Cons
Pros:
Learn from the world's best
180+ premium courses
Supplemental material
Courses are from a variety of topics
Beginner-friendly courses
High-quality videos
Best for avid learners
Cons:
No free classes
No free trial
Slightly costly
Skillshare Pros And Cons
Pros:
More than 35,000+ courses
High-quality instructors from across the world
Free trial available
Courses for both beginners and advanced learners
Best for niches learners
Cons:
Extra course materials are available for some courses only
Production quality is not as premium as MasterClass
MasterClass vs Skillshare: Which Is Better For You?
So, now we have compared Skillshare and MasterClass both through various details.
But the ultimate question is: which one is better for you?
Honestly, I want to say that I cannot recommend only one platform, as both Skillshare and MasterClass are top-of-the-notch platforms.
Also, Skillshare and MasterClass are made for different types of learners.
For instance, if you want to master photography skills to side-hustle and earn some money, then learning Skillshare is more suitable as you can learn through multiple courses and polish your skills to get some work.
However, this is not possible with MasterClass.
MasterClass is useful if you want to get started in a particular field, then you can enroll in a class.
You can get an expert from your field of choice to share his lifelong learnings with you so that you can get motivated to begin your learning journey and learn some practical skills from there.
See, both these platforms are built for different learners. And therefore, I recommend you try both to find out which one is for you.
Also, I will tell you a way to decide which platform will be the best for you: by trying it for free!
I know Skillshare only offers free-trial, and MasterClass does not.
However, MasterClass offers a 30-day satisfaction guarantee, under which, if you are not satisfied with the course, you can file a ticket with customer support for your eligibility for a refund.
In most cases, MasterClass even offers a full refund if you are unsatisfied.
That way, you can try MasterClass for free and know if this is the right platform to start your online learning journey.
For Skillshare, I have already told you how to get free access for one month.
You can decide which platform is more suitable for you by trying both.
As I have a subscription for both of these, I am a user of both platforms, and I visit these sites for my separate learning goals.
You can try now to find out the right platform for yourself!
TRY SKILLSHARE TRY MASTERCLASS
Skillshare vs. MasterClass alternatives
Okay! Another showdown!
Let's look at other alternatives to Skillshare vs. MasterClass and their pros and cons.
Skillshare vs. LinkedIn Learning vs. MasterClass
LinkedIn Learning is more geared towards professional courses and developing professional skills for getting a job.
Also, LinkedIn Learning is way more costlier than Skillshare or MasterClass. Therefore, affordability can be an issue.
However, if you want to build your professional career and look for corporate skills,n LinkedIn Learning has undoubtedly got some premium courses.
MasterClass, on the other hand, has only 180+ video courses taught by the world's best.
If you want to get started in a specific niche like creative writing classes or cooking, then Margaret Atwood MasterClass or Gordon Ramsay MasterClass can be one of the best options.
On top of that, if you are an avid learner and took 100 courses in a year, then the cost of MasterClass will come down to as low as only $1.8 per course with a $180 subscription plan.
Therefore, it becomes a more affordable option.
Similarly, Skillshare is for niche learners where you can find various courses and instructors worldwide.
Skillshare Vs. Udemy
One thing that separates Udemy and Skillshare is that you can find huge discounts and regular sales on Udemy.
Also, some free classes are available on Udemy, which can be helpful for some learners.
On the other hand, Skillshare doesn't offer any free classes.
However, on Udemy, you pay per course instead of getting access to a whole catalog of courses like Skillshare.
FAQs About Skillshare Vs. MasterClass
What's the difference between Skillshare and MasterClass?
Skillshare and MasterClass are both online learning platforms. However, the primary factor that separates them is that Skillshare has an extensive catalog of courses (35,000+) while MasterClass has only 180+.

Also, on the MasterClass platform, you will find the "world's best" in respective fields as instructors. However, on Skillshare, instructors are professionals but not 'celebrity instructors' like MasterClass.
Is Skillshare like MasterClass?
No, Skillshare is not like MasterClass. On the best Skillshare courses, you don't find a 'celebrity instructor,' which is the main USP of MasterClass.

Also, Skillshare has a vast catalog of video courses on various niches, but MasterClass has only 180+ video courses.
What are the negatives of Skillshare?
One of the significant negatives of Skillshare is that it is not recognized, accredited, or credentialed. Also, Skillshare does not have a 'celebrity instructor' like MasterClass if we compare both.
Is it worth paying for Skillshare?
Yes, it is 100% worth paying for Skillshare to master a skill or learn something new.

Skillshare has over 35,000+ video courses, making it one of the largest course platforms where you can find almost your every choice of field and course.
Verdict: Skillshare Or MasterClass? Which One Should You Choose?
Between Skillshare vs. MasterClass, I recommend both.
I have used both of these platforms for my different types of needs in learning new skills.
Therefore, I want you to try both platforms for free (I have already told you how) and find out which is the best and which you should choose.
However, for in detail understanding, you can refer to my hands-on experience with MasterClass and Skillshare.