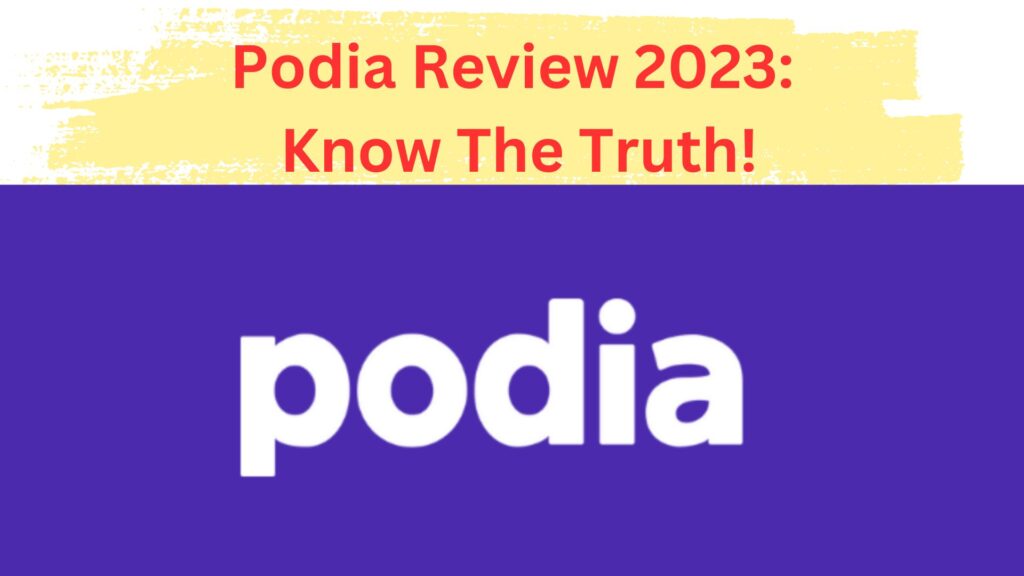 Being a content creator and managing from launching to marketing your digital product is extremely tough.
You need multiple software, applications, and service platform for just one task.
But not anymore!
What if you could get all of your online tools in one place?
Or
What if you could manage from posting to selling, marketing, and earning on one platform under one dashboard?
Sounds interesting?
It is what Podia helps people do.
Podia is an all-in-one digital platform for online creators.
Podia has everything you need as an online creator, from creating your digital product online to selling it and reaching the right audience through email marketing tools.
In short, you can do everything with your digital product under one dashboard.
But is it worth the money? Or is Podia 'actually' worth the hype?
That's what you will find out today in this review.
So, without any further ado, let's get started.
What Is Podia?
Podia is an online platform for digital creators.
It helps digital creators create their online presence more effectively with the help of marketing tools on its platform.
And not only provides marketing tools but also helps your digital product reach the audience through advertising and even earning by charging your audience for your services and selling digital products.
You can do all that in one place – on Podia.
Therefore, you don't have to purchase and manage several other software differently.
Under one dashboard on Podia, you can manage everything about your digital content.
The best part is that you do not need to pay any fee to start with Podia.
You need to log in, and you can get started with the Podia for free.
However, if you want to upgrade your plan and services, you can pay as you need (more about pricing in a bit).
How Podia Works?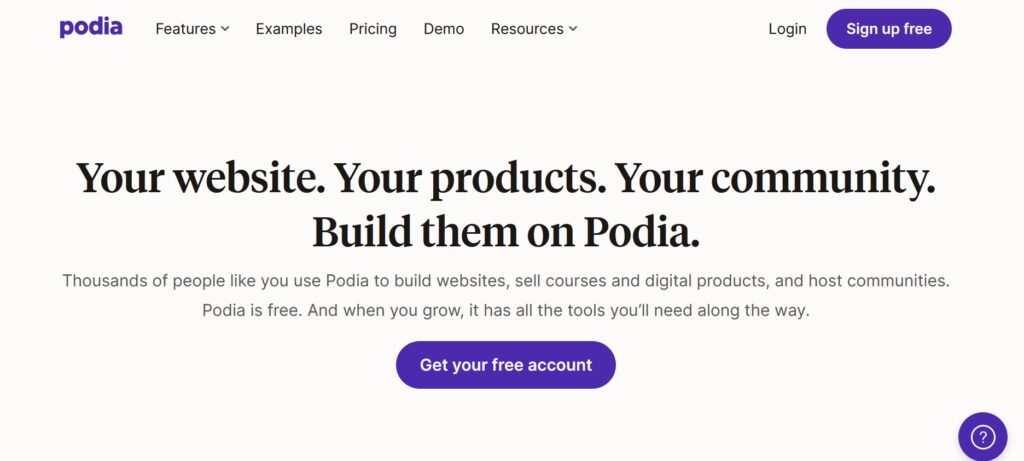 I have already given you an overview of Podia.
Now, it's time to know how Podia works and what you can do with it.
Podia's website says, "Whatever you need to sell courses, webinars, downloads, to community from pre-launch to post-purchase."
It means you can have all the tools to manage your digital content on Podia.
But how does it work?
Podia provides multiple features for your digital product that you can use to manage and earn all in one place.
Podia works by providing you with features such as:
Custom Website Builder
Live Messaging Widget
Email Marketing System
E-commerce Features
Communities
Online Course Builder
Webinars
Affiliate Marketing
There are a lot more features that Podia has introduced on its platform.
We will dive deep into these features in the review section to break them down and understand how they can help you.
What Type Of Products Can You Create With Podia?

Podia has many features to help you create various products for you.
But as a beginner, you might wonder what digital product you can create here.
So, don't worry. I'm here to help.
With Podia, you can create:
Online Courses
Community Memberships
Webinars
Coaching
Digital Downloads
Now, let's explore these sections to know more in detail.
Online Courses
Nowadays, everybody who is an expert in some niche creates online courses and earns tons of profits by selling them online.
Now, you can create, too, and start earning with Podia.
To create a MasterClass style course for your audience, Podia enables you to:
· Host as much content (digital files and videos) as you want (you can even use Wistia as a complete unlimited video hosting to host outside Podia, costing you $99 per month if you use their services).
· Put quizzes, drip content, and host community to interact with students through comments on your courses to maximize engagement.
· You can offer payment plans to start earning through your courses.
· Get maximum control to edit everything (e.g., you can even turn off comments if you want to or add or delete the content.)
· If you want to upscale your online course platform with content, upload high-quality videos in 4K on Podia to give video quality like MasterClass.
Community Memberships
Once you have established your digital content, like courses on the Podia course platform, you can even build various premium communities of learners.
Or you can even start charging fees from your audience to get a membership of your online course creator community.
However, it might be challenging initially, but as a brand, when you establish yourself on the digital platform, you can do that too with easy steps on Podia.
Webinars
Want to host a live event, such as a group class for your audience, and also want to charge a fee for that?
Do that in a few steps on Podia!
Podia has this beautiful feature to host your Zoom and YouTube Live streams on its platform so you can charge for your event.
Note: I have repeatedly mentioned charging fees to your audience for the digital product you create on Podia. However, to do so, you need to connect your main Podia account with a payment processing option such as PayPal or Stripe.
Coaching
Similar to live webinars, events, and streams, you can even provide online coaching services on Podia and charge some fees from the students.
Digital Downloads
Do you have hand-written notes on some subjects and want to sell them?
Or do you create written content or audio-based content?
Sell them on Podia! Yes, you can even do that, too, on here.
Podia is the platform that provides features to sell checklists, cheat sheets, eBooks, audiobooks, PDFs, and any other digital product you create.
So, these are the type of digital products that you can create with the help of Podia.
At first, they might sound complex if you are a beginner.
But the best part of Podia is that you can create and build everything from scratch in simple steps.
You don't even require prior tech experience.
(It is why I love Podia the most for this feature.)
With simple dragging, dropping, typing, and uploading steps, you can build your brand on Podia without requiring tech expertise.
That is why Podia is becoming one of the best platforms for digital creators in 2023.
Podia Pricing: How Much Does Podia Cost?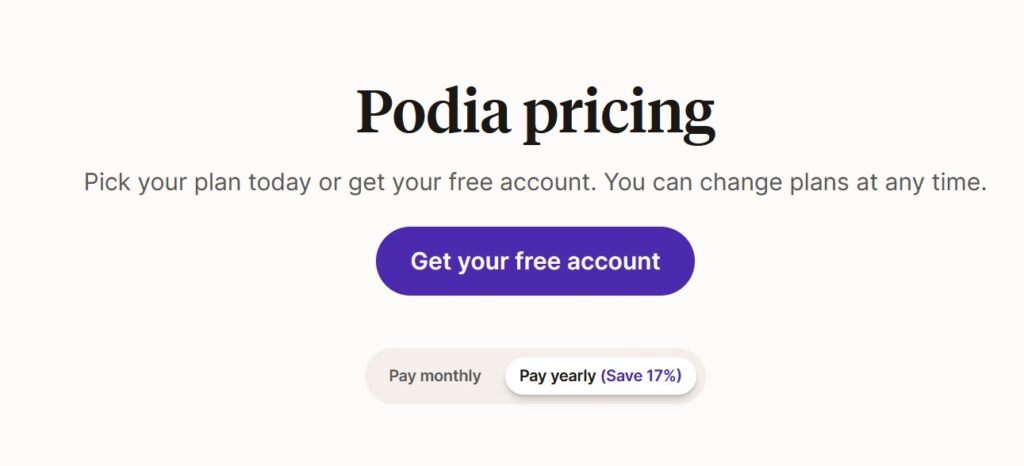 As you know multiple Podia features and what type of digital content you can create here, the next question is probably about Podia pricing.
So, Podia offers different pricing plans.
But remember that, as I mentioned earlier, you can always start on Podia for free.
However, the features you get under the free Podia plan are limited.
So, I have divided the Podia pricing into three categories:
The Free Plan
The "Mover" Plan
The "Shaker" Plan
We will break down each section and find out what features you get in each plan and which will suit you the best.
The Free Plan
You can always get started with Podia for free.
However, they charge an 8% transaction fee which is the only charge you have to pay, and after that, you get their essential services at no extra cost.
Services under the Free Plan are:
Full Website
Email Marketing
Community
1 Download
1 Coaching Product
Draft Courses
Draft Webinars
These services are free of cost on Podia, and you don't have to pay any extra cost to access them.
However, the features like chat support, affiliates, and third-party code are the premium features available in the paid options.
For Whom Is The Free Plan Best For?
For absolute beginners.
The free plan is more than enough to get you started with Podia and your journey of digital content creation.
Building a beginner-friendly website to sell your digital product is freely available under this plan.
Just sign up for free on Podia and start using their services instantly.
Podia enables you to become one of the most powerful creators online to do everything at a minimal cost with its many features.
Starting for free, you can always pay as per your need.
The "Mover" Plan
Starting at $33/month, the "Mover" plan has better and premium features unavailable under the free plan.
Even though you can always start with the free plan, when you want to upscale your online business, you might need more features on Podia.
For instance, under the free plan, you get only the 250 Broadcast emails feature, which you can upgrade to 5,000 in the Mover plan.
Similarly, many more features are available in the Mover plan, which will benefit your business to grow fast.
Apart from the free version, the features you get under the "Mover" plan are:
Chat Support
No Transaction Fee
5000 broadcast emails
Google Ads & Analytics
PayPal
Hence, when your business is growing at speed, or you want to expand your online content creation journey, you need the tools that support you, which are available under the "Mover" plan.
For Whom "The Mover" Plan Is Suited For
For online businesses that have started gaining some decent traffic and need more features.
I recommend you get started with the free plan, and when you feel there is a need for more features, upgrade to the Mover plan.
Or even you can directly upgrade to the "Shaker" plan, which depends on your need and the traffic of your audience coming to your digital platform.
The "Shaker" Plan
The most premium plan with premium features – The "Shaker" plan costs you $75 per month.
It is the best plan for large-scale businesses where you are doing everything on a professional level.
When you have a brand needing maintenance and various features with services, it is time to switch to the "Shaker" plan.
You get all the features of the Podia platform under this plan.
Some unique features you get with the Shaker plan are:
No Transaction Fees
Affiliates
Third-Party Code
15,000 Broadcast Emails
Course Certificates
Turn Off Podia Branding
Free Migration Of Up To 10 Products
Many more features are available under the Shaker plan.
Therefore, if you want to use the Podia with its powerful features, switch to the Shaker plan and see your business grow smoothly.
For Whom "The Shaker" Plan Is Best For
For large businesses online.
I don't recommend this plan for absolute beginners or small to medium-sized online businesses.
Even if you have a small to medium audience, you can opt for the Mover plan, where you get decent features and support.
But if your business is a brand that thousands of people or customers trust and you want your entire online business operations to go smoothly, then the Shaker plan is worth taking for.
You get tons of advanced features unavailable in the Mover plan.
Switch to the Shaker plan and have the ultimate features of Podia!
Note: The cost of the Mover or Shaker plan ($33 and $75, respectively) is after a discount of 17% for the yearly price. If you opt for Podia Mover or Shaker plan and pay for the whole year, you can get a 17% discount. Otherwise, the Mover or Shaker plan costs $39 and $89 monthly.
COMPARE PRICES WITH FEATURES ON PODIA
Podia Pros And Cons

Here is a quick sneak peek into the pros and cons that you get with the Podia.
Pros:
· Podia has everything; therefore, it will be one of the most versatile marketing platforms for your digital product in 2023.
· Get multiple features for creating and selling online courses, digital downloads, paid webinars, membership, communities, and coaching sessions.
· Get started for free, create a website for free, and use the essential services at no extra cost.
· Upgrade as you need from a $33 per month plan, and get started with the Podia features at a budget-friendly cost.
· The platform is absolutely beginner friendly.
Cons:
· Podia needs more features for the price it is offering.
· If you are ready to pay more, better Podia alternatives are available for the fancy interface and features.
Podia Review 2023: Is It Worth It?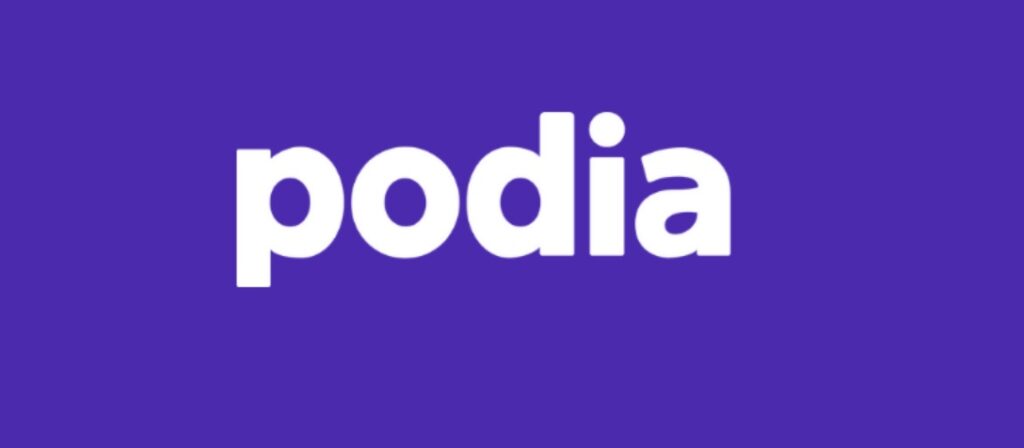 Now, you might have got decent knowledge about all the basic features of the Podia platform.
It is the perfect time to discuss its features in detail and review them.
Features Of Podia
1. Custom Website Builder
In today's era, every digital creator has a website.
And a website is a must if you want to make your presence in the digital world.
Podia provides a hassle-free feature for creating your brand's "beautiful, modern, and mobile-friendly" landing page.
Your website will be where you can host a community, courses, and digital products.
Customers of your digital products can interact on your site through community interaction or even buy your products from your site.
You can build your own website here with Podia by choosing your custom domain or subdomain.
With the Podia subdomain, you don't have to worry about hosting.
Therefore, it is one of the best features that you can have as a digital creator.
With the help of Podia's website builder feature, you can easily avoid the hassle and other tools of creating the website for your brand.
To get started with the website builder feature, you need to:
· Login to your dashboard
· Check the accomplish your goals section
· Click on the Set up website checklist
· Now, click on the Edit site button in the top right corner
· Choose the template that matches your goal
· You can choose from a black site to email lander, a link page, or an entire website.
Now, after selecting the type of website you want to build, you can follow the instructions on the screen to further create a full-working site for your brand.
Pro Tip: If you select the Full Website option from the template, Podia has already set up some essential pages for you.
2. Live Message Widget
A professional online store always has chat support available on its sales page.
It is not only for the ease of their customers but also for converting leads into sales through a better customer experience.
To do so, Podia has got built-in live chat support feature that you can use on your online store hosted on Podia.
It will help your logged-in customers or anyone on your website to connect directly with your support team.
You can easily view all the messages your customers have asked in the live chat by clicking the speech bubble icon in the top-right corner of your dashboard.
Select the View all messages option and view or answer your customers' questions.
It is one of the great features of Podia that, without putting in any third-party code or taking extra steps, you can easily create a live chat feature on your website.
That is why, Podia has been beginner-friendly and easy to use.
3. Email Marketing
Even in 2023, Email marketing tactics effectively get decent business leads.
And Podia has this fantastic feature to get you their built-in email marketing tool.
Click on the Email tab on the top navigation bar to access it.
Here you can manage everything for your email marketing.
From setting up automated campaigns to tracking all the essential metrics like email opens, bounces, clicks, unsubscribes, etc., are available at your fingertips.
The best part is that Podia also has the feature of tracking revenue metrics, which is unavailable on many other platforms.
Using email marketing features is way easier. You need to click Create > New Broadcast to create your first broadcast.
The following window shows you multiple customization options, where you can add a subject line and content to the body of your broadcast email and choose the subscribers to send it.
You can also preview your email or Send a Test to see your email's look when it hits your customer's inbox.
4. Affiliate Marketing Program Capabilities
Podia has this beautiful feature to provide an affiliate feature for your digital product.
You need to click on your dashboard's Affiliates tab to get started.
Once you have set up, you can invite anyone to join your affiliate program and make them partners in your success journey.
Also, you can set the commission rate from the Settings option.
You can set up the commission rate as per your choice. However, most people set a commission rate of 20%.
There is also an option for custom commission rates, such as a flat $10 commission rate per sale.
So, you can expand your business sales to others through affiliate marketing capabilities provided on the Podia platform.
5. Payments
Setting up payments on Podia is way easier.
There are a few simple steps that you need to follow to set up payments for your digital product.
Navigate to Settings > Payments.
Here you can choose the currency you want to accept the payment and connect to the payment processor.
The payment processor will help you to receive payments from the sales.
There are two leading payment processors available on Podia:
· PayPal
· Stripe
It is one of the drawbacks of using Podia that you have to manage between these two payment processors.
However, Podia's main competitors accept dozens of third-party payment gateways, giving you more freedom to choose your desired payment processors.
But the available options on Podia work excellently.
Once you select your payment processor, you can set up the VAT Handling on the same page.
It is one of Podia's best features.
You can tick on the "Collect Taxes" box so that Podia will automatically collect sales taxes for you by charging customers the correct amount on checkout.
There is also the option to add jurisdictions (you will need a valid tax ID for each location you are registering from) and configure your tax behavior.
You need to add your business name and select the country of your business in which it is registered.
So, in short, you can set up the whole payments page as you want.
You get many features and capabilities to make your payment interface awesome and regulated for a better client experience.
6. Integrations
Although Podia has multiple features to get you started with your business, you can easily integrate other tools if something is not available on Podia.
Yes, you read it right.
On Podia, you can even integrate other tools.
Podia offers integrations for various third-party systems covering email service providers, analytics platforms, CRM systems, landing page builders, scheduling tools, and more.
Right now, there are available integrations are as follows:
· Zoom
· YouTube
· Pinterest
· Google Ads
· Calendly
· Facebook
· Sumo
· Fomo
· GetResponse
· CovertKit
· AWeber
· PayPal
· Stripe
· Google Analytics
· HotJar
· MailChimp
And much more!
There are 1900+ websites from where you can embed into the Podia website builder with the help of the native iFramely embed feature.
7. Paid Communities
Whether you have already established your brand or just getting started, you can always build your community on Podia.
Thanks to the community feature, which allows you to Create a Community with just one click.
Make this community around your digital product, which will further help your business grow.
Through this community, you can interact with your audience and build a space for loyal customers of your digital product.
Podia will help you set up your community space where you can give your audience access to make posts, leave comments, and interact with each other.
You will have complete control of your community and can even add Topics to divide your community's discussion.
In short, as you want, you get to build your community through Podia.
Customer Support
Another essential point that Podia has as one of its best features is its customer support.
And also, honestly, I prefer looking for customer support before opting for any service-based platform as it helps get support in time of need later on with the platform.
So, the customer support from Podia is one of the best.
You have multiple options to reach out to the backend team for any help, such as:
· Through live chat popup feature – available even on weekends
· Through email
Although Podia has no phone call service, its online support system is top-notch.
Podia has even said that they "never want to compromise on the quality of support," that's why they have kept their support agents online through chats and email.
It enables the support team to get your website and account details faster and help you quickly.
Overall, I found the customer support team dedicated and eager to help.
Even I interacted with them once (just for testing purposes) and found out their support agent was quite dedicated and friendly, which gave an overall excellent impression of their backend team.
Is Podia Worth It In 2023?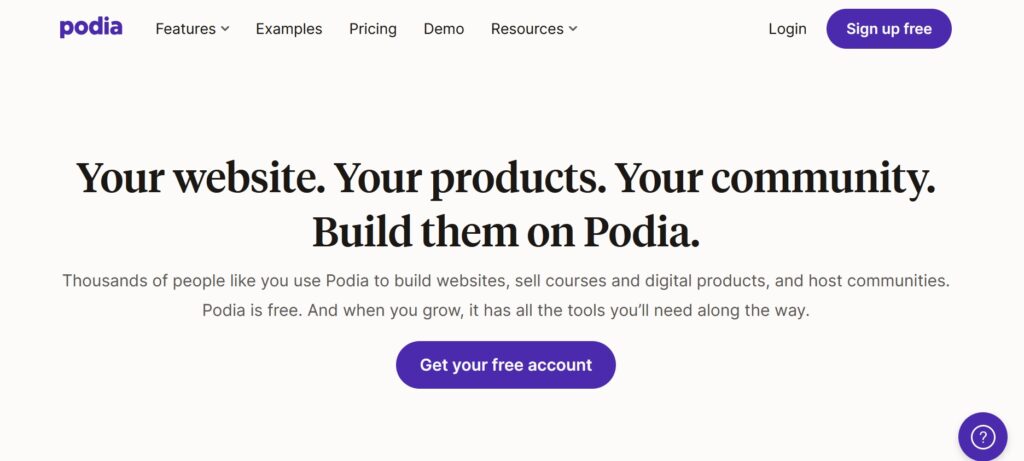 As of now, you already know about the Podia features and the kind of customer service that they provide.
So, you might be wondering if Podia is worth it in 2023.
Well, the answer is maybe!
Hear me out:
I'm unaware of your specific goals, and I don't know your situation and need for your digital product.
Therefore, I can't tell you if Podia is worth it and will be 100% the right platform for your digital product.
What I can say is Podia is undoubtedly a very versatile and affordable tool. It has got tons of features for a budget-friendly price.
On top of that, you don't have to be the "techy" person to use Podia. Instead, as I showed you earlier, it is beginner-friendly and easy to use.
All-in-all, Podia is a complete package for your online business if you are going to build one.
However, I still recommend you decide by trying Podia yourself.
Try it yourself and explore all the features. And then decide if it is worth it for you.
Thanks to Podia, you can always start for free with its essential features.
And whenever you require, you can always upgrade to its plans.
Podia Free-Trial
Earlier, Podia used to offer a free trial of 14 days, where you could explore all of Podia's features for 14 days.
And after the trial period, you can decide whether or not Podia is for you.
However, as of 2023, Podia has discontinued this free-trial offer.
Now, you don't get the free trial, but instead, you can start using Podia's limited features for free.
As I mentioned earlier, Podia provides limited features in its free plan.
That means you can always start for free with Podia and upgrade your plan as your online business will need.
Also, Podia has changed its pricing models, now offering one free and two paid plans (Mover and Shaker).
To get started for free on Podia, you need to sign up, and your free account will be created on the platform instantly.
FAQs About Podia
What is Podia best for?
Podia is a versatile online platform where you can create and sell online courses and digital products like PDFs, eBooks, audio files, etc.

Apart from this, you can create and sell online courses, webinars, coaching sessions, and YouTube Live streams on Podia and charge your audience a fee to earn profit.
Is Podia mobile-friendly?
Podia does not have a mobile app; to make the most out of Podia, you need to use it through its website.
How long has Podia been around?
Podia has been around for 9+ years in the industry, and that's why most Podia reviews are impressive.
Founded in 2014 by Spencer Fry, who is also serving as CEO of the company, Podia has been a platform for creators to make them able to do more with their digital products and get them the tools they need all in one place.
How podia works?
Podia is an all-in-one platform that allows creators to build websites and sell courses and digital products.
Apart from this, Podia also allows the creators to host online communities and build a base of loyal customers for their business.
Wrapping Up: Should You Opt For Podia In 2023?
The answer to this question can be answered by yourself only for the best possible results.
However, I can say that Podia is one of the best platforms for creators in 2023.
Therefore, apart from features and the free plan it offers, what attracts me the most about Podia is its consistent improvement in the platform, making every penny worth investing in.
And the customer support that Podia provides works as a cherry on top.
I recommend trying Podia by yourself to determine if the platform works for you.